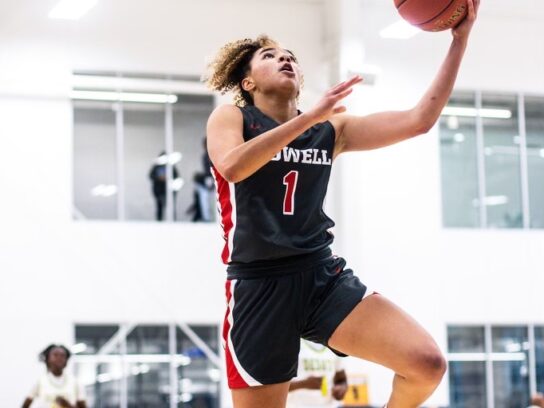 Kiki Rice keeps adding to her hardware collection. Her latest honor – the Gatorade National Girls Basketball Player of the Year – was bestowed upon the Sidwell Friends senior on Thursday in a surprise announcement made by basketball legend Sue Bird.
Rice, a Bethesda resident, averaged 15.8 points, 7.0 rebounds, 5.1 assists and 2.6 steals per game her senior season. Previously, she won the Naismith National Player of the Year and the DC Gatorade Player of the Year.
Rice's team finished the season as the top-ranked team in the area and in the entire country going 28-0.
Best Day Ever 🏆 @Gatorade #GatoradePOY pic.twitter.com/idPz3TS5TN

— Kiki Rice (@kiki_rice0) March 18, 2022
.@kiki_rice0 couldn't be beat this year. Literally. 😤A perfect 28-0 season and a NPOY trophy? What can't Kiki do? (Lose, apparently). pic.twitter.com/y8YxDOy3Ok

— Gatorade (@Gatorade) March 17, 2022
Related post: