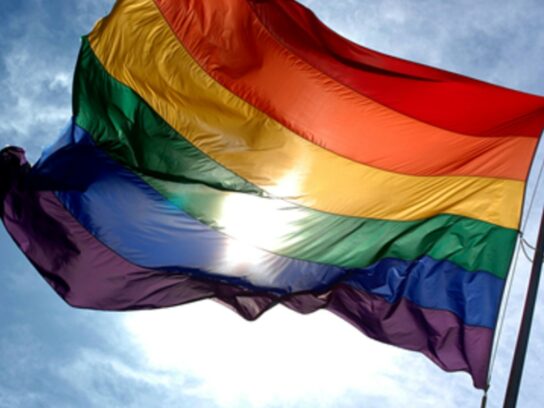 The Maryland House of Delegates rejected a proposed anti-LGBTQ+ amendment to the School Anti-Discrimination Bill in an emotional debate on March 17.
The School Anti-Discrimination bill, House Bill 850, would prohibit public and private schools alike from refusing enrollment, expelling, or discriminating against students or their guardians based on their race, ethnicity, sexual orientation, gender identity, religion, age, marital status, or disability. The bill, sponsored by Del. Jheanelle K. Wilkins (D-Montgomery) and Del. Nick Charles (D-Prince George's), would also prevent school administrators from retaliating against families who file discrimination complaints.
Schools that violate the nondiscrimination policy could potentially have funding withheld.
Del. Kathy Szeliga (R-Baltimore and Harford) introduced an amendment to the House, similar to Florida's HB 1557, commonly referred to as the "Don't Say Gay" bill. The amendment would prohibit educators from discussing sexuality or gender identity to "students in prekindergarten through grade 3; in a manner that is not age-appropriate or developmentally appropriate; or in a manner that the department determines is inappropriate."
"Parents want schools to focus on learning basic skills — not promoting someone's agenda," Szeliga said. The amendment sponsor said her proposal was "a really scaled-down, small version of what nine other states have passed."
House Majority Leader Eric G. Luedtke (D-Montgomery) said he was confused how anyone could argue in favor of the amendment, since some of the House delegates themselves are same-sex parents.
Del. Anne R. Kaiser (D-Montgomery) gave a compelling testimony about her daughter's experience in schools as a child of two mothers. "When Father's Day comes and in the schools, they start writing cards, my daughter has to say, 'I have two mamas, I don't have a father.' And other kids are gonna say, 'What? How can that be?'"
A video of Kaiser's statement began circulating online. "I'm gonna say it one more time: I am gay, I am gay, I'm gay and I'm alright," Kaiser can be heard saying in the video.
Szlegia claimed her amendment was being misconstrued by "D.C. politics."
"Of course, teachers can talk about the many different types of families," Szeliga said. "What this is going to do is say that 'Drag Queen Story Hour' is not going to happen in the public schools."
The amendment failed on a vote of 95-37. The complete anti-discrimination bill could come up in a vote on March 18.
My colleague offered an amendment on the House floor to not allow sexual orientation or gender identity be taught to young kids. Part of a disturbing national effort to erase and dehumanize LGBTQ+ folks. Watch my response. #mdga22 #GayGayGay pic.twitter.com/CCkOTPA9sz

— Anne R. Kaiser (@DelegateKaiser) March 17, 2022