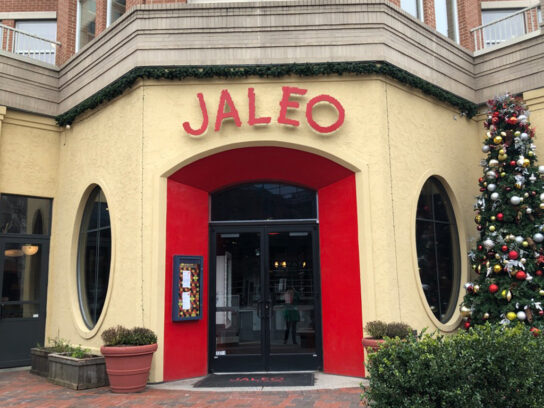 Famed Jaleo restaurant's Bethesda location went dark this May because of the pandemic, but it will reopen in the spring of 2021 as a new concept called the Spanish Diner.
Renowned chef and humanitarian José Andrés said the location will now serve "comfort food" and will be open all day for breakfast, lunch and dinner, according to a press release.
"I like to say that Spanish Diner is the place to go for food that a Spanish grandma would cook for you right in her kitchen. Simple food made with love," Andrés said in a statement. "Bethesda is where my wife and our family have called home for many years, so for me it is very special and maybe a little selfish to bring Spanish Diner right to our backyard."
The 6,500-square-foot replacement is promoted as Andrés's "Iberian take of the classic American all-day restaurant."
The cuisine specializes in Iberian comfort food such as "Huevos Rotos Casa Lucio" — eggs fried in olive oil served on top of potatoes. Then later in the day, the menu will also include Catalan beef stew, Ibérico pork meatballs, and baked pastas, according to the press release. There will also be a bar with a full Spanish cocktail, beer and wine menu, the press release stated.
This will be a sister location to the Spanish Diner that Andrés opened in his Mercado Little Spain food hall in New York City last year, which drew much praise from critics for its classic and homey dishes.
The Bethesda Spanish Diner will takeover the Jaleo location at 7271 Woodmont Ave. in Bethesda Row. The chef's suburban Maryland neighborhood Jaleo has been there since 2002.
While Jaleo was temporarily closed in March at the beginning of the COVID-19 pandemic, it served as a "community kitchen" where volunteers provided to-go lunches to people in need.