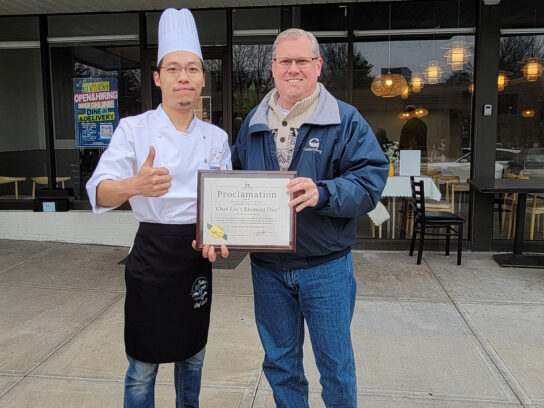 Even with the economy down, the pandemic has sparked a small business boom in the Upcounty. The Gaithersburg-Germantown Chamber of Commerce (GGCC) conducted six ribbon cutting ceremonies in December: sixteen ceremonies total in 2021. In December, the GGCC supported SmarTest Labs, Parc Redland, Chef Lee's Element, Hogabs Jerky, Fry Guy Southern HomeStyle Cuisine, & Acorn Health. Additionally, the GGCC's Director of Membership, Stephen McDow, attended the grand opening ceremonies of 61 Vineyard in Damascus, Sharkey's Cuts for Kids in Gaithersburg, Mission Autism Clinics in Gaithersburg, and Loring Consulting Engineers, Inc. in Gaithersburg.
On December 8th, the GGCC joined Chef Lee's Element to celebrate their grand opening. Located at 521 Quince Orchard Road in Gaithersburg, Chef Lee's offer Szechuan cuisine and is famed for bold flavors, particularly the pungency and spiciness resulting from liberal use of garlic and chili peppers, as well as the unique flavor of the Sichuan peppercorn.
GGCC President, Marilyn Balcombe said "It's great to have a new restaurant right around the corner from the Chamber. We welcome Chef Lee's Element into the neighborhood."
Learn more about them at chefleeselement.com.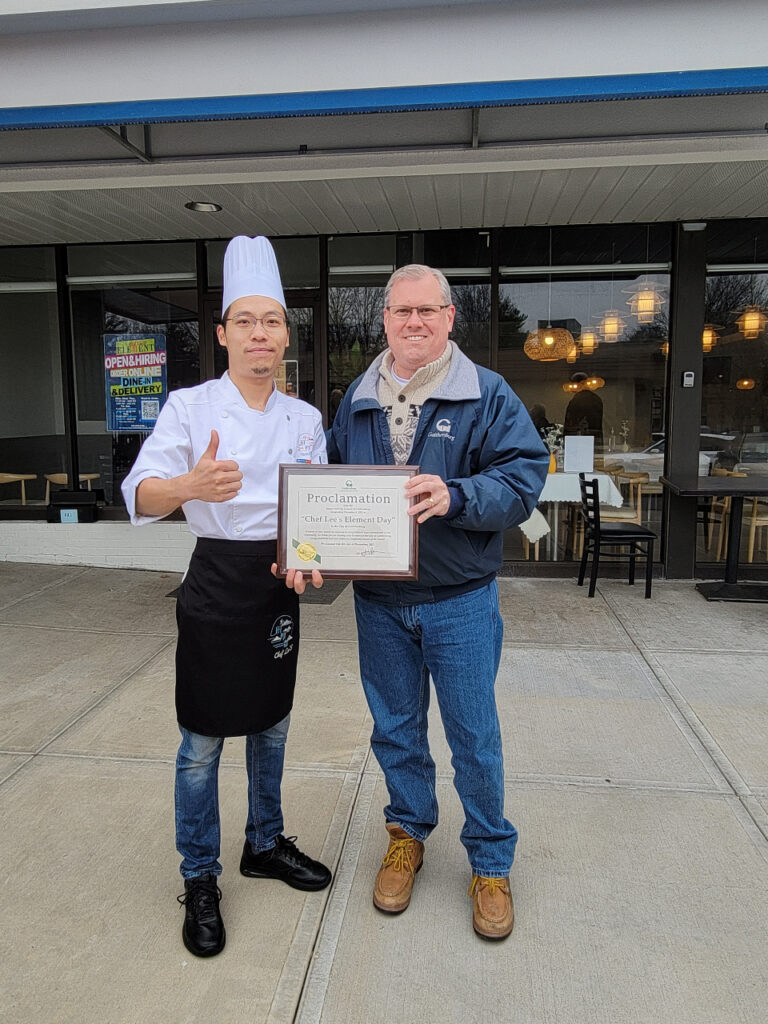 Continuing our 8th of December cuts, we proudly welcomed Acorn Health (ABA) into the Germantown community.
"I was so impressed with Acorn's facility," said Balcombe. "So much care was given to every aspect of the Center. We are proud to have them as a member. They will do great things in our community."
Acorn Health provides quality ABA therapy for children & families with an autism diagnosis. They are deeply committed to industry-leading quality clinical care and offer both center-based and in-home services. Acorn Health is located at 19540 Amaranth Drive in Germantown. Learn more about them at www.acornhealth.com.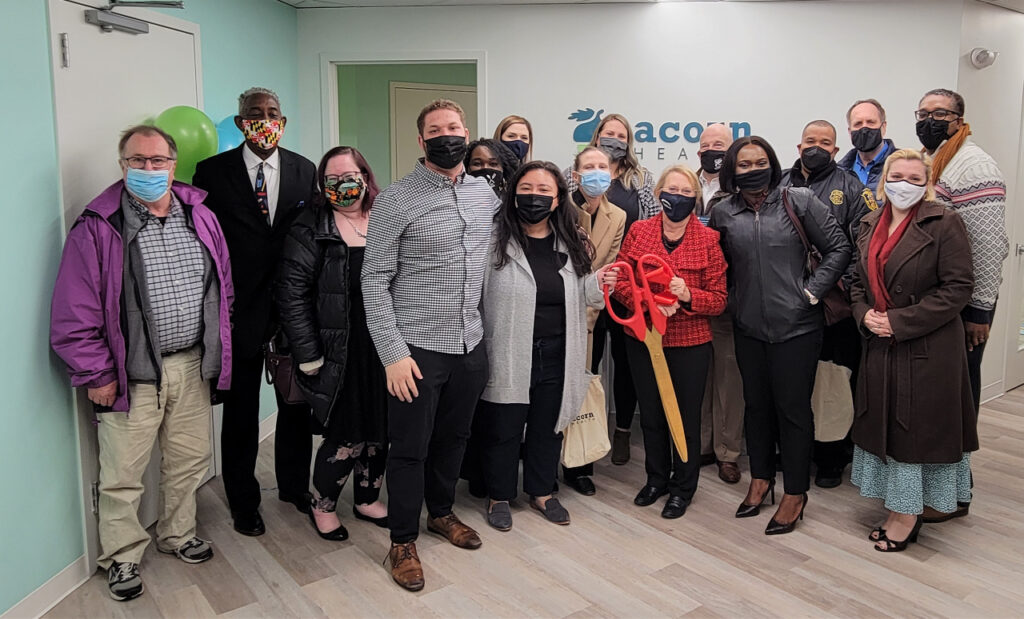 On Friday, December 10th we celebrated the grand opening of Hogabs Jerky, located at 19332 Montgomery Village Ave. in Gaithersburg. This specialty food store offers a gourmet snack bar, jerky, food gift baskets and jerky subscription boxes.
"This is a great store" , said Balcombe. "They really know what they are doing and I'm sure it will be a great success."
Learn more about them at www.hogabsjerky.com.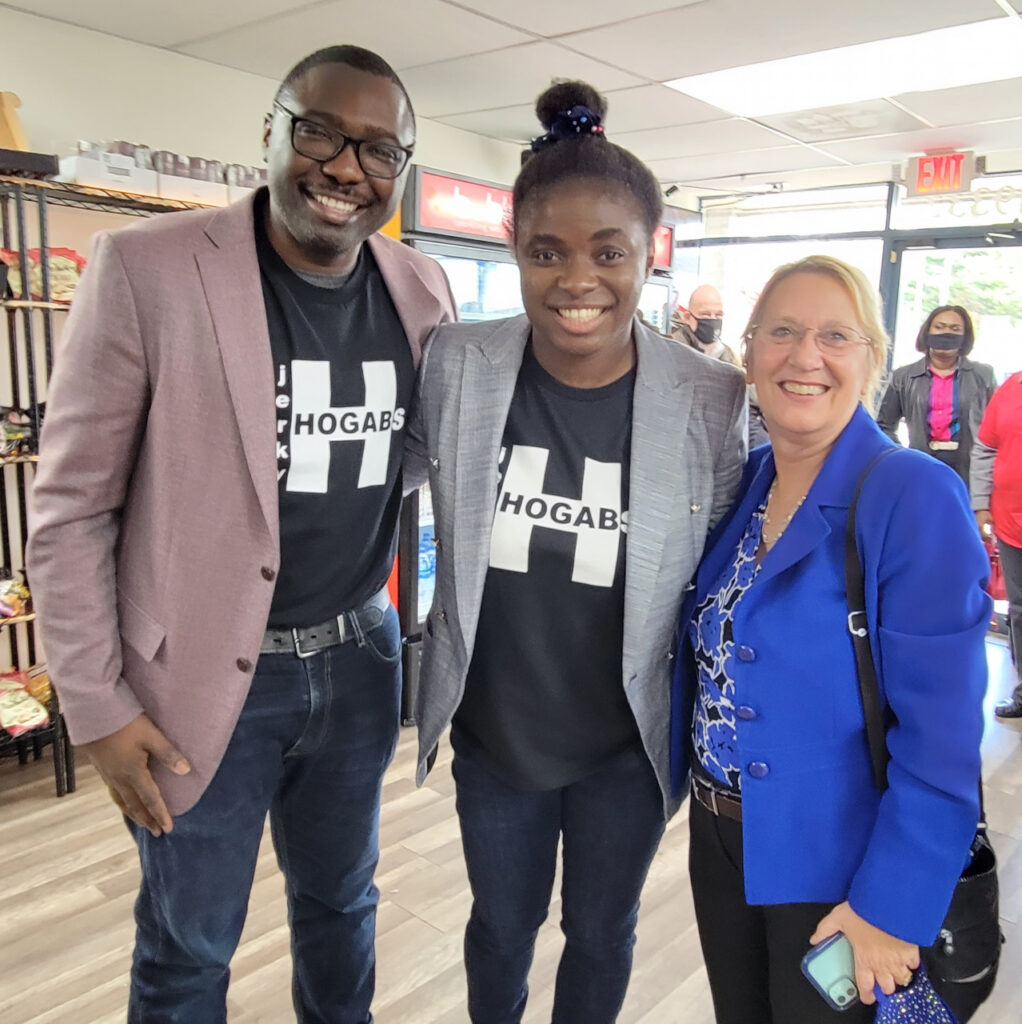 The final ribbon cutting ceremony of December was to Fry Guy Southern HomeStyle Cuisine LLC, located at 7601 Airpark Road, Studio B, in Gaithersburg. This family-owned restaurant serves chicken, fish, and waffles; along with homemade sides all from scratch daily such as macaroni and cheese, collard greens, kale, cabbage, and potato salad and desserts.
"It was a great pleasure to welcome Fry Guy Southern HomeStyle Cuisine to the Chamber," said Balcombe. "Not only do they have great food, but they are also supporting our local economy. I wish them all the best."
Learn more about them at www.fryguycuisine.com.
The Chamber has discovered that many people have decided to create their own opportunities during the pandemic. Whether you are starting a new business in Maryland or simply looking for opportunities to grow, the GGCC has the resources and opportunities you are looking for. The Chamber's doors are open, and we are here to "increase the value of your business."
The GGCC exists to help local businesses prosper. We offer a wide variety of Chamber benefits, including ribbon cutting ceremonies.
Want to know an easy, affordable way to grow your business? We will share this secret with you: Join your local chamber of commerce. It will be one of the best things you can do for your business. We are committed to the success of our 430+ Chamber Members & your success.
The GGCC is active in providing business-to-business networking opportunities throughout the year: a collective voice in local, regional, and state legislative affairs, professional development opportunities and other services that enhance the business environment.
The GGCC is located at 910 Clopper Road, Suite 205N, Gaithersburg, MD. To learn more about the GGCC visit us at www.ggchamber.org. Find us! Facebook: https://bit.ly/2NmNSpC | Twitter: @GGCCNEWS | Instagram: gburggermantownchamber