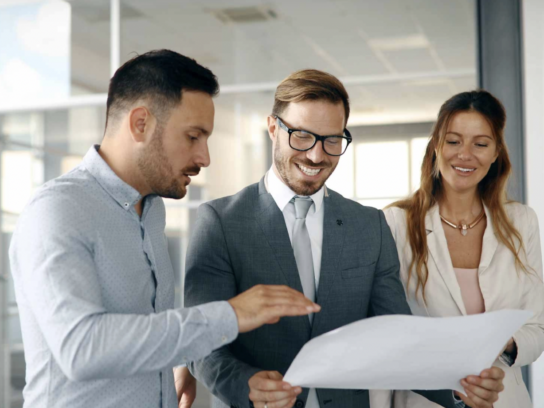 Finding a trustworthy financial planner is like looking for a needle in a haystack. Only less than 10% of financial advisors in the country are required to act in your best interest. Luckily, you're halfway through your search, after discovering the reasons why fee-only financial planners are the best way to go.
Here are three great websites to find fee-only financial planners near you.
1. NAPFA
National Association of Personal Financial Advisors (NAPFA) is a non-profit association of fee-only financial planners. All of their members have attested to act in the best interest of their clients. It was created in 1983, as a counter to the pervasive practice of planners selling mostly commission-based financial products, which often lead to sub-optimal advice.
NAPFA members are required to have advanced education in financial planning and three years of comprehensive planning experience. Its members are also required to maintain 60 continuing education credits every two years. This means that its members are likely up to date on modern financial planning issues.
When you go to napfa.org, just type in your zip code in the search box. It will then show you a list of fee-only financial planning firms near you.
NAPFA also lists 10 important questions that you may want to ask prospective financial advisors. The questions include things like, "How are you compensated," "Do you accept referral fees," or "Are you held to a fiduciary standard at all times?"
2. XY Planning Network
The XY Planning Network is a newer organization of fee-only financial advisors. Its members focus mostly on Generation X and Generation Y clients.
When you go to their home page, just type in your zip code in the search box. A list of fee-only financial planners in your area will then be generated. Once you click on an advisor, their specialties and fee options will be listed. Only advisors with a CFP® designation will appear in the "Find an Advisor" search.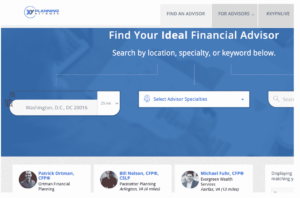 3. Certified Financial Planner (CFP) Board
The Certified Financial Planner (CFP) Board is the entity that administers the CFP® designation. The CFP® designation is perhaps the most well-known and trusted financial planner designation. (Other trusted designations include the Accredited Financial Counselor® (AFC®) and the Chartered Financial Consultant (ChFC®) designations).
Not all CFP® professionals are fee-based financial advisors. So you'll have to ask the financial advisor directly if s/he accepts commissions and acts as a fiduciary.
To find a CFP® professional, go to www.letsmakeaplan.org and enter your location.
You may notice that many advisors listed here have minimum investable assets of $500,000 or more. Several advisors who work for big-box firms will also usually come up.
Out of the three options above, I prefer using NAPFA or XY Planning Network. This way, you can be surer that the advisor you'll consider is fee-only. Meaning, s/he does not accept any commissions from a financial product she/he would recommend, and that the advisor has sworn an oath to act in your best interest.