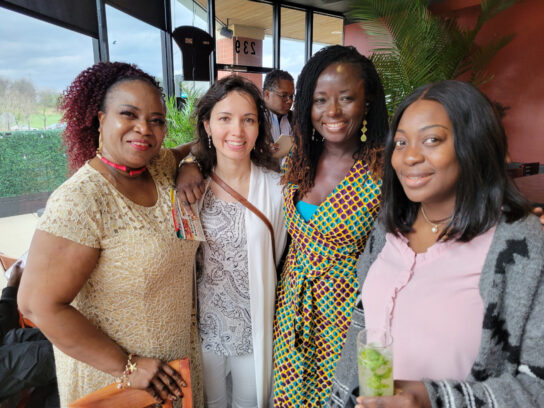 The Gaithersburg-Germantown Chamber of Commerce (GGCC) is pleased to announce that the entrepreneurs enrolled in our Pathways to Business Success program have graduated.
Launched in January, the program was designed to support women and minority entrepreneurs enhance their businesses and take it to the next level. There were two tracks – one for business owners who are just starting out and another for new business owners who are ready to expand.
The program was made possible through an economic development grant from the Montgomery County Economic Development Corporation. The education workshops were held in partnership with the Hispanic Chamber of Commerce of Montgomery County and the Maryland Women's Business Center (MWBC).
Through strategic workshops, business resource groups, networking events and a free one-year Chamber membership, participants gained new skills and built relationships to increase the value of their business.
"The business community needs to make sure we reach out to ALL business owners and make sure they are getting the support to succeed," said Marilyn Balcombe, GGCC President and CEO. "The better they do, the better we all do. I am honored to have met these fantastic entrepreneurs. They are rock stars."
There are a total of thirty-six entrepreneurs enrolled in the program based on what stage they are in.
The new business track is comprised of nineteen businesses. The seminars in this track were facilitated by small business experts from the MWBC. The 3-part series focusing on creating a business plan; financial foundations; and marketing. These sessions also are accompanied by facilitated work groups.
Carmen Larsen with the Hispanic Chamber of Commerce of Montgomery County lead the emerging business track. There were seventeen businesses enrolled in this program and entrepreneurs learned human resource management; managing cash flow; and how to generate leads and successfully promote their business.
The sessions for both tracks are recorded and are available on the Chamber's YouTube page at https://bit.ly/3GoMHBr.