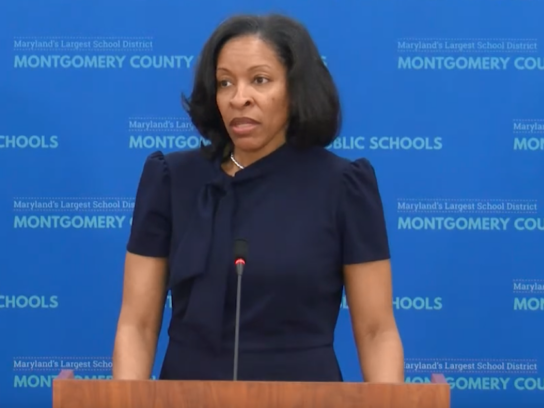 MCPS Board of Education adopted the Fiscal Year 2021 Budget on Monday. President Shebra Evans says the Board voted unanimously to adopt a $2.805 billion budget for (FY) 2021 which is a $124.1 million or 4.6% increase from the (FY) '20 budget.
Evans added that the significant increase is focused around student population growth, and an expansion for pre-K as well as speakers of other languages in the areas of teachers and counselors.
"This budget advances equity and excellence for all students in Montgomery County Public Schools," said Board President Shebra L. Evans. "MCPS continues to make progress toward eliminating disparities in academic achievement. We believe this budget will help us accelerate this progress."
In addition, officials say they are also working hard on many other things including recruiting and retaining a diverse workforce.
The Board will submit its budget request to County Executive Marc Elrich and the County Council by March 1.