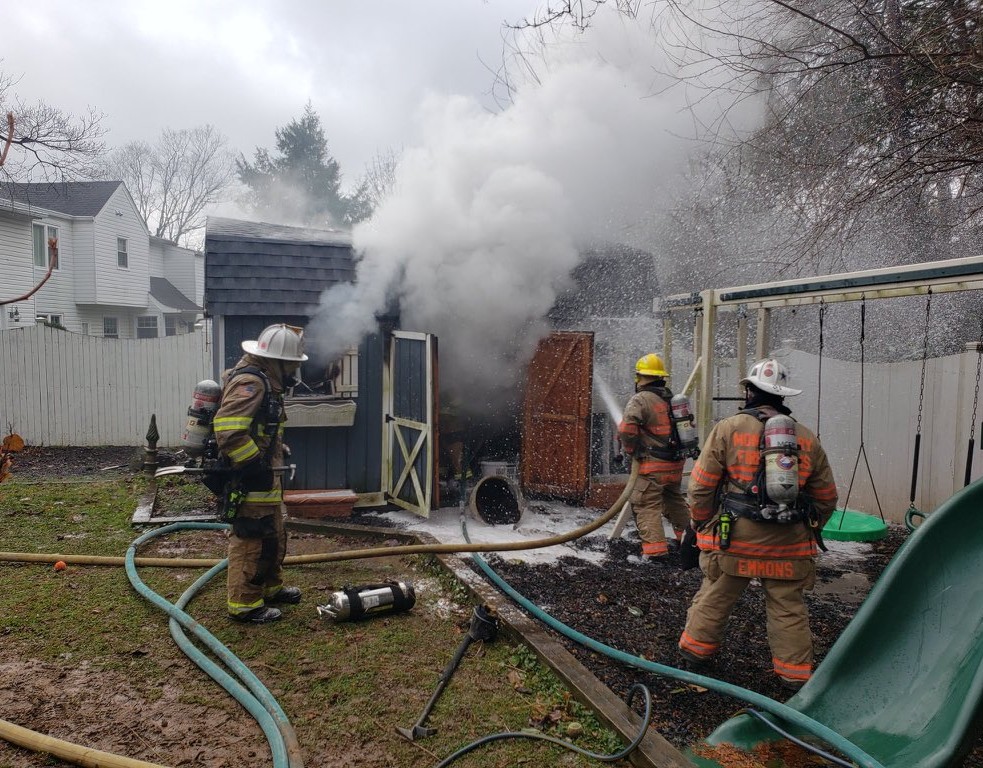 Fire Performer in Critical Condition After Kensington Shed Fire
Updated Feb. 12: Fire and Rescue Service Chief Spokesperson Pete Piringer tweeted that it's probable the fire performer was dousing, or was about to douse, her baton with kerosene and it caught on fire and caught her clothing on fire. 
Updated Feb. 13: Here's MyMCMedia's latest update on this story:
Original: A fire performer is in critical condition after a shed fire in Kensington. 
At around 1 p.m. Montgomery County Fire and Rescue Service (MCFRS) dispatched units to Summit Avenue and Glenrose Street in response to an emergency call. When they arrived, firefighters saw flames in a 10-by-12 foot shed and found two adults with injuries, said MCFRS Chief Spokesperson Pete Piringer on a media information hotline. The fire was extinguished. 
One adult woman is in critical condition with significant burns, and one adult man has non-life threatening injuries on his arms and hands. Both were taken to the Burn Center at MedStar Washington Hospital Center. 
The woman is a fire performer, and Piringer said while the cause of the fire is still being investigated, there is some fire baton material in evidence. The damage is estimated to cost $10,000. 
According to Piringer, someone in a nearby home called 911 to report the fire and went to help the woman who seemed to be on fire. 
UPDATE – Summit Av & Glenrose St, Kensington, 10'X12' shed well involved upon arrival, fire extinguished, @MCFRS_EMIHS transported 1 adult female w/ critical burns & 1 Male w/ NLT burns (arms/hands) Female Patient is a known twirler performer (uses a 'fire' baton); Damage ~$10k pic.twitter.com/VP7tFaXkZA

— Pete Piringer (@mcfrsPIO) February 11, 2020