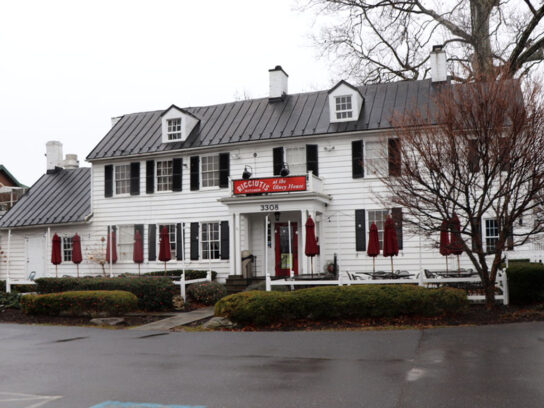 Ricciuti's Kitchen in Olney is closing permanently on Saturday after almost 28 years.
Originally James Ricciuti opened Ricciuti's as a pizza place in Laytonsville, according to The Washington Post. In 2003, Ricciuti purchased the historical Olney House on Route 108—which has been around since the 1800s—and there he operated the Ricciutti's Kitchen as a full restaurant known for its commitment to organic foods.
The family-owned restaurant, located on Route 108, has officially been sold to Thomas Zippelli. Zippelli plans to renovate the inside of the building and hopes to open a new restaurant called Salt and Vine by Mother's Day.
"What we've heard the most is that it's time for a change. It's such a cool old building. It's just great to have a chance to update it," Zippelli said.
https://www.instagram.com/p/B8cWa36hDZf/
Ricciuti's Kitchen has a staff of 28 people and Zippelli said they will keep paying the staff their salaries during renovations in the hopes that they will join the Salt and Vine team.
Zippelli says he has big plans for the interior renovations, but the plans first need approval from Montgomery County's Historic Preservation Office.
Salt and Vine will have a wine bar and will still make pizza from Ricciuti's popular wood fired brick oven.
Zippelli says the restaurant will have a different feel from Riccuiti's but he's excited about what's in store.