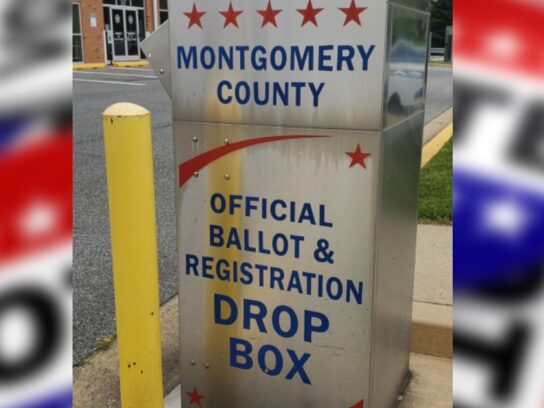 In the midst of the COVID-19 health crisis, there are options for residents when it comes to casting a vote for the November 3 election. For those considering the vote-by-mail option, Montgomery County Board of Elections officials say that ballot drop boxes are safe and secure.
"They are under 24-hour surveillance… we will be coordinating with our bipartisan staff to empty those boxes twice a day, every day," said Montgomery County Board of Elections Public Information Officer, Dr. Gilberto Zelaya.
MyMCMedia spoke with Dr. Zelaya about local ballot drop-box security measures:
Dr. Zelaya says sample ballots with information about drop-box locations will be mailed to residents in early October.
APPLY TO VOTE BY MAIL TODAY! 🗳
Deadline: October 20

1) 💻 Online: https://t.co/LjH4G6lWoB
2) 📲 Cellphone: Text VBM to 77788
3) 🖨 Mail application or by fax (240-777-8560): https://t.co/mByp3FLH3k
4) ☎️ Call the Board of Elections: 240-777-8550#YourHealthYourVoiceYourVote pic.twitter.com/5LbySdYEGP

— MontgomeryMDVotes (@777Vote) September 9, 2020