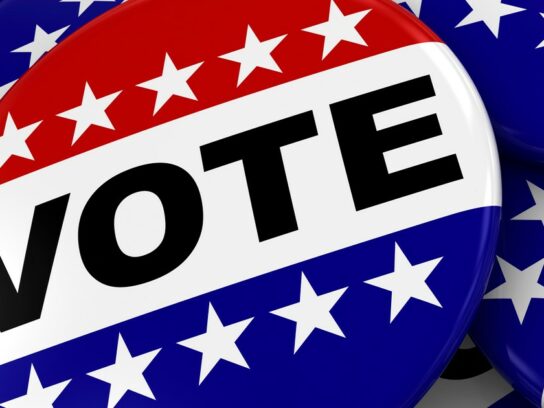 The Montgomery County Board of Elections is reminding voters that the unofficial results released on the Board's website on election night of the 2022 Gubernatorial Primary, Tuesday, July 19, contain only those votes cast during Early Voting and in the polling place on Election Day.
Election Day results will be released as they arrive to the office between 9:30 p.m. to 1 p.m. and the final results (mail-in and provisional) when Canvass has ended. "This will take several weeks after Election Day", Dr. Gilberto Zelaya from Board of Elections told MyMCM.
Those who choose to cast their votes using ballot drop boxes must submit their completed ballots by the final collection time – 8 p.m. on Tuesday, July 19 – for their ballot to count, according the Board of Elections.
To identify the nearest ballot drop box and post office locator, text BOX plus zip code to 77788 or visit 777vote.org.
Election officials must review the returned envelopes containing voted ballots and verify the voter registration for voters who cast a provisional ballot prior to the ballot being counted. Mail-in and provisional ballots are counted in a public process by bipartisan teams of voters during the weeks following the election. Results for each ballot-counting session, referred to as the "canvasses," are then added to the Election Day totals before the official results of the election are certified, explains Board of Election on a press release.
All canvasses, which are open to the public, begin at 10 a.m. and are held at Montgomery College's Germantown campus at 20200 Observation Dr., BE 151/152, in Germantown.
The first canvass of mail-in ballots for the primary election will begin on Thursday, July 21, two days after Primary Election Day. Provisional ballots are canvassed beginning the following Wednesday, July 27, and remaining mail-in ballots returned by the statutory deadline will begin being canvassed on Friday, July 29.
A detailed schedule will be available on the Montgomery County Board of Elections website at 777vote.org.
For other election information, call 240-777-8500, visit 777vote.org, the Maryland State Board of Elections' website at http://elections.maryland.gov
Ballot drop boxes available 24/7! Don't procrastinate, return your voted Mail-in ballot. Remember to sign the Voter's Oath. The sooner, the better to prep for Canvass starting Thursday, July 21. For the nearest drop box, text BOX plus Zip code to 77788. #YourVoiceYourVote2022 pic.twitter.com/Ptl04jbUGu

— MontgomeryMDVotes (@777Vote) July 15, 2022