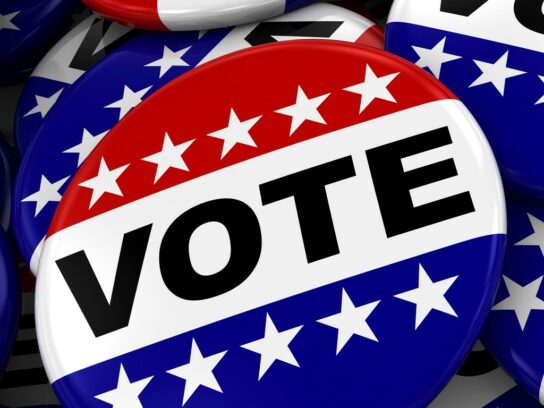 Governor Larry Hogan's new Proclamation for the November 3 General Election includes a lot of notable changes. Montgomery County Board of Elections officials says there are many important details for local residents to be aware of when it comes to voting.
Early voting

 will be held from October 26 to November 2 in Montgomery County.

11 local early voting centers have been approved by the state Board of Elections.

There will be ballot drop-boxes available at the 11 voting centers for individuals who requested to vote-by-mail.

On Election day, Tuesday, November 3, per Gov. Hogan's instructions, the county will be consolidating the 248 voting polling places into vote centers. The county will be working through local public high schools. Details about additional locations have not been released yet.

All residents must be 

registered to vote

, and information must be up-to-date. Additional details for requesting a ballot for the upcoming election can be found 

here

.

Voter registration deadline is Tuesday, October 13. The deadline for requests to vote-by-mail is Tuesday, October 20.
MyMCMedia spoke with Dr. Gilberto Zelaya from the county Board of Elections to get updated voting information. 
REGISTER TO VOTE TODAY!

You have multiple options…
Pick one…

📲 Via Smartphone: Text VOTE to 77788

💻 Online: https://t.co/LjH4G6lWoB

🖨+📬 Print & mail application:https://t.co/Ovz8p9wcjg#YourHealthYourVoiceYourVote #MoCoSecuringYourVote2020#ShareThisPostNotCOVID19 pic.twitter.com/Nae6fLzYar

— MontgomeryMDVotes (@777Vote) August 18, 2020
ATTENTION MOCO VOTERS!
POLL WORKERS NEEDED!

Protect Democracy while serving your community. Earn up to $310 or 25 Student Serve Learning (SSL) hours per day.

Text SERVE to 77788 or https://t.co/EonP2W4kDx pic.twitter.com/lgIp2gWOoz

— MontgomeryMDVotes (@777Vote) August 18, 2020