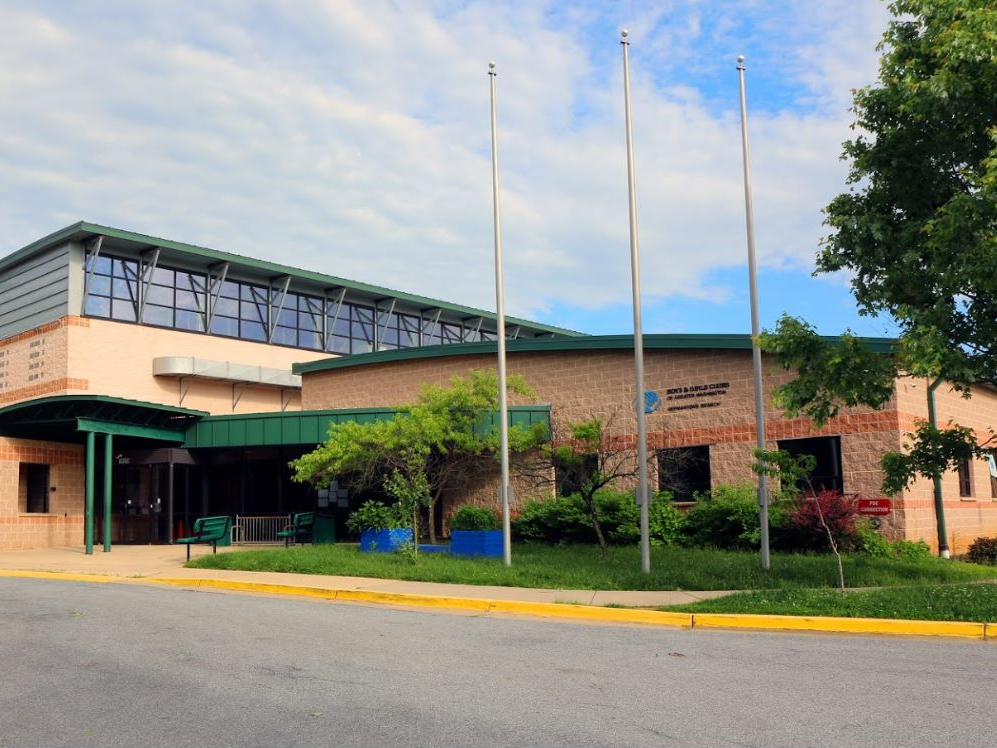 Boys & Girls Clubs Offers Free Childcare For Essential Workers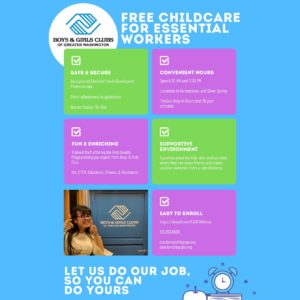 The Boys & Girls Clubs of Greater Washington (BGCGW) is providing free child care for essential workers at two locations in Montgomery County, Germantown and Silver Spring. Both offer an approved child care program for essential personnel by the Maryland Department of Education during the COVID-19 public health emergency.
The two locations are:
Boys & Girls Clubs of Greater Washington Germantown Clubhouse
19910 Frederick Raod
Germantown, MD 20875
Contact Nadia Pedersen by phone at 301.353.9600 or by email at npedersen@bgcgw.org
Boys & Girls Clubs of Greater Washington Dameron Building
9805 Dameron Drive
Silver Spring
Contact  Denieka Wicker by phone at 301.353.9600 or by email at dwicker@bgcgw.org
The BGCGW provides essential working parents with a safe and positive place for their children to go while they continue to work. Dedicated staff provide fun and enriching activities, including arts, education fitness, recreation and STEM. Technology is available to support children with their remote learning requirements.
Boys & Girls Clubs strictly follow CDC's Guidance for Schools and Child Care Programs, including the following:
Before entering the Club, everyone will get their body temperature checked by the nurse on site.

Staff or club members must stay at home if they're sick.

Everyone will wash and clean their hands regularly.

Surfaces that are frequently touched on a consistent basis will be disinfected at regular intervals.

We will strictly enforce social distancing.

Group size will be no more than 9 club members per group.

There is a maximum of 45 club members per day.
The program allows essential working parents to drop their child(ren) off as early as 6:30 a.m. and pick them up as late as 7:30 p.m. The program provides 3 meals each day (breakfast, lunch, and supper).
To enroll online, click here:  tinyurl.com/CARE4Heroes
Parents interested in learning more about the state program may call one of the following numbers for additional information:
410-767-0335
410-767-0583​
410-767-7798
410-767-7805