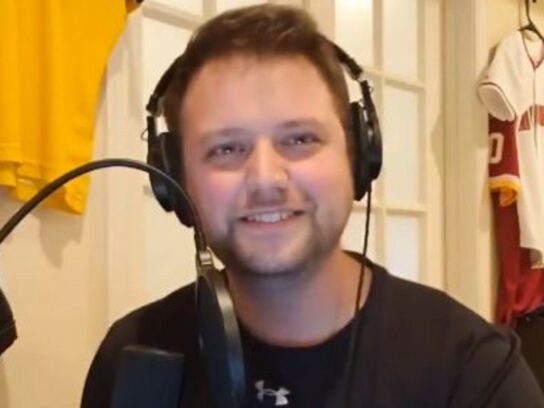 As students transition to online learning due to the COVID-19 health crisis, one teacher at Hallie Wells Middle School is sharing weekly messages with his students by rapping.
Michael Doggett is an English teacher at the Clarksburg school, and is the creator of the Hallie Wells Hip Hop program.
Doggett uses rapping to express himself and share encouraging words with students. He posted his third rap on Sunday night on Twitter, sharing ideas and videos from his students and rapping about ways to stay busy during the quarantine.
The content is inspired by HipHopEd, "a nonprofit educational organization that works towards empowering students by utilizing youth culture." HipHopEd works to educate teachers on the ways that using youth culture, specifically hip hop and rapping, can help engage typically underserved communities.
The third installment of "Hey Students" is dedicated to @chrisemdin and the #HipHopEd movement. I urge all educators to follow the Twitter chats on Tuesdays at 9. You will leave with some gems, I promise. #CBurgStrongatHome pic.twitter.com/F8oWx0fHOc

— Michael Doggett (@MrDoggettRMS) April 5, 2020