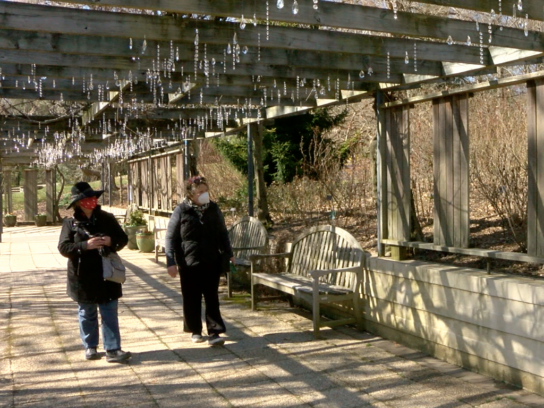 Brookside Gardens in Wheaton has opened a temporary outdoor art installation to honor lives lost to COVID-19 in Montgomery County. The exhibit "Facets of Hope" hangs one strand of crystals for every resident who died from the virus. So far, more than 1,400 strands have been hung for the county's 1,415 victims as of Tuesday.
The exhibit closes mid-September and strands will continue to be hung until then. The outdoor gardens are open seven days a week from sunrise to sunset.
Stephanie Oberle, Brookside Director, said the gardens have seen a 40% jump in attendance since the pandemic began. MyMCM spoke with Oberle about "Facets of Hope" and why the installation is resonating with residents.