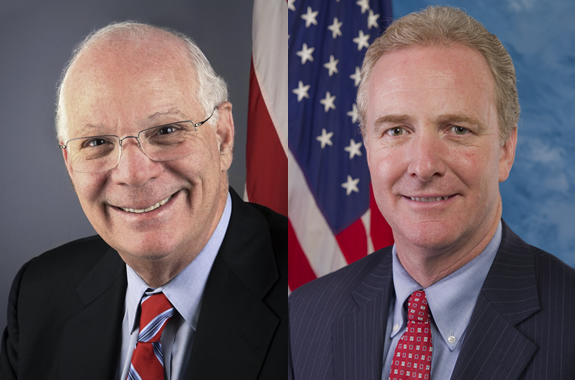 Cardin and Van Hollen: Maryland Does Not Have Enough COVID-19 Supplies
U.S. Senators Chris Van Hollen and Ben Cardin expressed frustration over the lack of testing kits, personal protective equipment and ventilators being sent to Maryland.
"Today, Maryland does not have adequate supplies," Cardin said Monday afternoon in a joint telephone call.
"We have been extremely frustrated with the lack of essential supplies, and we have voiced these frustrations" to Federal Emergency Management officials in Maryland, Van Hollen said.
Both senators said FEMA officials in Maryland have been cooperative, but continue to say that these decisions are out of their hands and are made on the national level.
Throughout Maryland, hospitals and community health centers are asking for more supplies, Van Hollen said. "It's a sad, sad state of affairs." Rather than wait for the federal government, "We are looking globally," he said.
What supplies the state has received so far "falls far short of what is needed," Van Hollen added.
"We are still flying too much in the dark," because Maryland does not have enough COVID-19 tests, Cardin said, adding that makes it difficult to know when the virus will peak in this area.
The two senators said they constantly are in touch with Gov. Larry Hogan and his COVID-19 team as well as officials in Montgomery County.