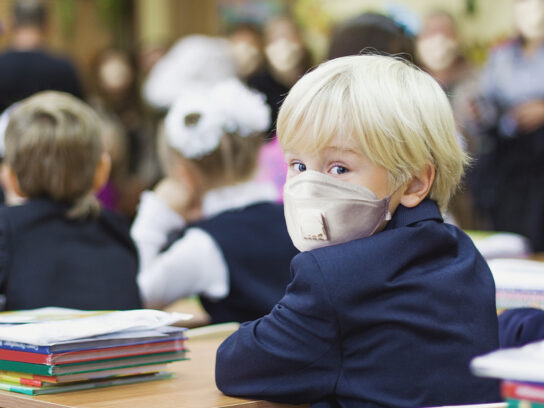 A new Center for Disease Control (CDC) report shows children may be at higher risk for life-threatening diagnoses following coronavirus infections.
The CDC report finds children between ages 2-17 who have been infected with COVID-19 are significantly more likely to be given diagnoses like asthma, heart conditions, diabetes, and chronic kidney disease. The higher risk factor is true of experiencing symptoms as well, such as fatigue, gastrointestinal symptoms, respiratory symptoms, and circulatory symptoms.
However, children who have survived a COVID infection are slightly less likely to develop muscle, neurological, or psychiatric disorders like anxiety or other mood disorders.
Over 1,700 children have died from COVID in the United States since the pandemic began, according to the CDC. Emergency psychiatrist and pharmacist Dr. Tyler Black calls the situation an "urgency of equity."
"We need to ensure that we reduce the spread of COVID-19 by using masks, staying home when sick, ensuring schools have good ventilation, remote learning during outbreaks, and vaccinating our kids," said Black. He says the report provides "very convincing evidence" that preventing coronavirus infections is key in reducing childhood mortality rates.
🚨POST-COVID & Kids🚨

New @CDCgov report showing quite clearly that children are at significantly more risk for life-threatening diagnoses after COVID infection. Very convincing evidence that prevention of COVID-19 in children is very important to reduce childhood mortality.

— Tyler Black, MD (@tylerblack32) August 4, 2022