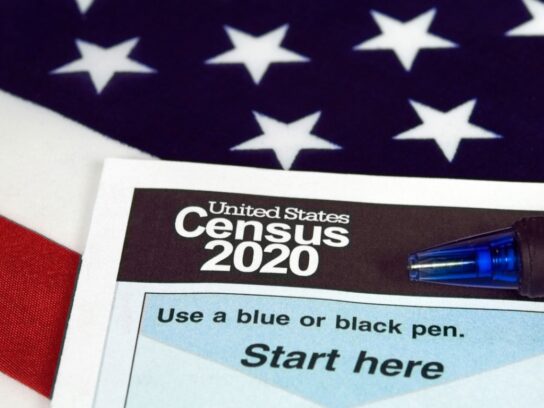 The City of Gaithersburg is now the third largest city in Maryland with a population increase of 59,933 in 2010 to 69,657 in 2020, or 16%, according to recently released 2020 Census data.
On August 12, the US Census Bureau released redistricting data to the states and the public through its website at a virtual press conference. States can primarily use this data to redraw the boundaries of congressional and state legislative districts.
Data from the 2020 Census shows an increase in the population of the country's metropolitan areas, compared to a decade ago. Additionally, these results showed the nation's diversity in the way people identify their race and ethnicity.
Diversity in Gaithersburg has also changed since 2010:
The Hispanic population increased from 24.2% to 28.5% in 2020
The White population decreased from 40% to 31.5% in 2020
The African American population increased from 15.5% to 16.1% in 2020
The Asian population increased from 16.9% to 19% in 2020
"We are excited to reach this milestone of delivering the first detailed statistics from the 2020 Census," said acting Census Bureau Director Ron Jarmin in a press release. "We appreciate the public's patience as Census Bureau staff worked diligently to process [this] data and ensure it meets our quality standards."
2020 Census Data for Montgomery County
Montgomery County's population increased by 9.3% since 2010. A decade ago, it was reported there were 971,777 people living in the county. And in 2020 that number increased to 1,062,061, according to 2020 Census data.
The newly-released data shows a decrease in the White population and an increase in the Hispanic, African American and Asian population.
Here are some notable changes in 2020 from the last Census in 2010 regarding the racial makeup of the county:
31.4% increase in the Hispanic or Latino population
17.8% increase in the African American population
20.7% increase in the Asian population
18% decrease in the White population
Hispanic Population
People of Hispanic Origin are reported in a separate category because people who identify as Hispanic, Latino, or Spanish may be of any race, according to the Census website. "Hispanic origin can be viewed as the heritage, nationality, lineage or country of birth of the person or the person's parents or ancestors before arriving in the United States," the website said. 
People of Hispanic Origin account for 20.5% of the total population in the county or a total of 217,409 people. Montgomery County ranks second after Prince George's County with the most Hispanics across the twenty-four counties in Maryland.
The state of Maryland ranked fourth nationally with the highest diversity index. And it had the largest increase in this index from 60.7% in 2010 to 67.3% in 2020.
The Census Bureau will release the final redistricting data toolkit to all states and the public by September 30.