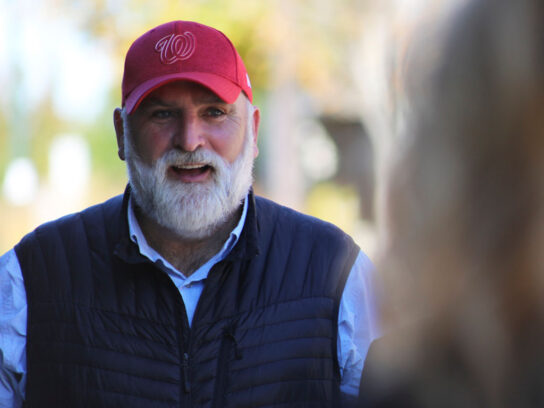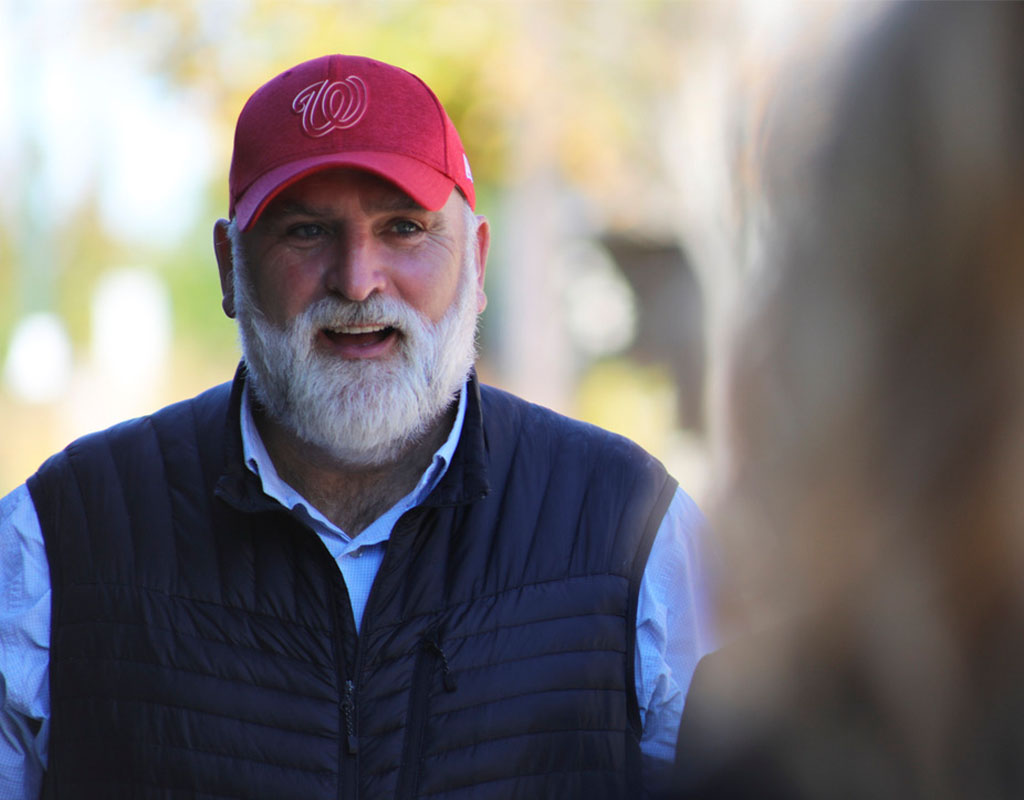 Después de aterrizar en la tierra luego de un vuelo de pasajeros al espacio que hizo historia el martes, el fundador de Amazon, Jeff Bezos, otorgó al reconocido Chef José Andrés un premio de $100 millones de dólares.
José Andrés, un chef humanitario que fundó World Central Kitchen, nunca duda en ir hacia una zona de desastre con su equipo de cocineros de soporte, siempre listo para alimentar a las personas necesitadas con el fin de abordar la inseguridad alimentaria. El Chef, emocionado, aceptó el premio y dijo que estaba "honrado".
"World Central Kitchen nació de una idea simple de que la comida tiene el poder de crear un mundo mejor. […] Es la forma más rápida de reconstruir la vida y las comunidades", dijo el Chef José Andrés.
Jeff Bezos presents World Central Kitchen founder @chefjoseandres with the new $100 million Courage and Civility Award.

"Let's feed the world," Andrés says. https://t.co/9rdIXTfMeg pic.twitter.com/xI62ZPrnlS

— Cheddar News 🧀 (@cheddar) July 20, 2021
José Andrés dijo que la donación permitirá que su equipo piense más en el alivio del hambre y los desastres. "Este es el comienzo de un nuevo capítulo para nosotros, nos permitirá pensar más allá del próximo huracán, en los desafíos más grandes que enfrentamos. Ahora es el momento de pensar en grande, de solucionar el hambre con la primera urgencia de ahora", agregó.
El Chef humanitario expresó que le gustaría usar la donación para "revolucionar el alivio del hambre y los desastres". Señaló que la pandemia y la crisis climática siguen provocando que millones de personas más sufran de inseguridad alimentaria.
To the people of the world making food a bright light in dark times: thank you from the bottom of my heart. No single donation or gesture by itself can end hunger. But today we write a new chapter—no action too small, no idea too bold, no problem too big for us to solve together. pic.twitter.com/QPsnkIaQXU

— José Andrés (@chefjoseandres) July 21, 2021
"Queremos duplicar la ayuda alimentaria en todo el mundo, y queremos cambiar la forma en que tres mil millones de personas, principalmente mujeres, cocinan sus alimentos hoy en día, desde estufas sucias a estufas limpias", dijo Andrés.
El comentarista de CNN y activista de la justicia penal Van Jones también recibió el premio al coraje y la civilidad de Bezos.
Bezos llamó a José Andrés una "gran inspiración" y dijo que está seguro de que utilizará la donación para "descubrir algo asombroso".