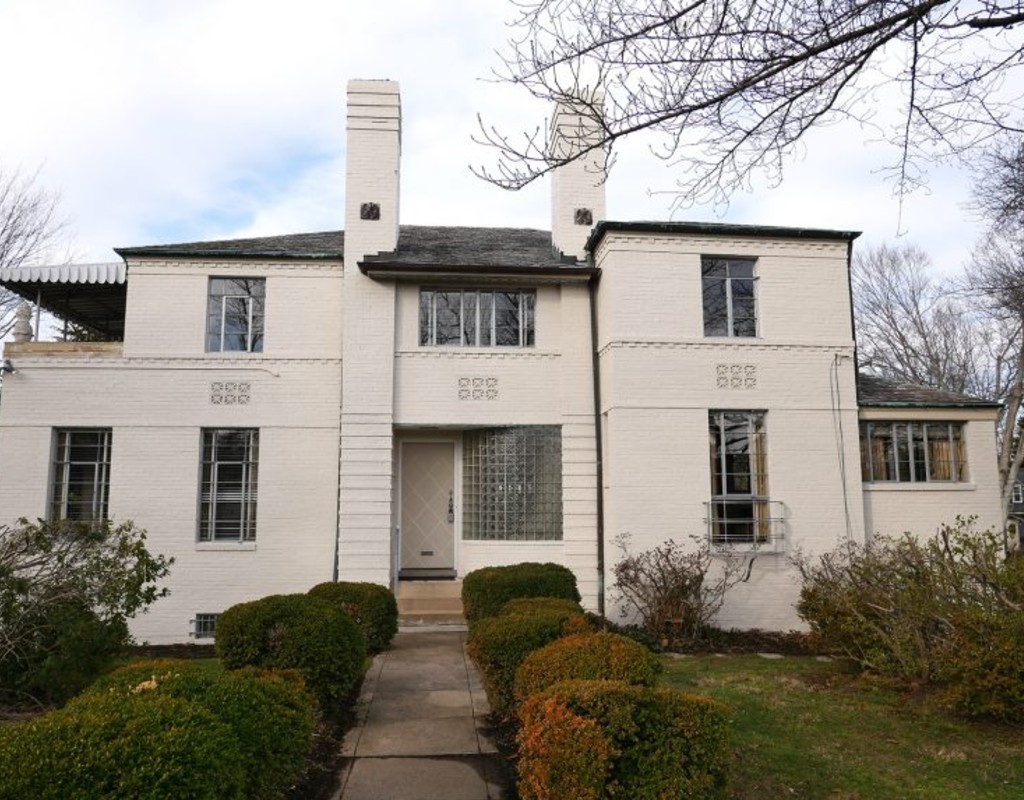 Chevy Chase Home Awarded Historic Designation
Montgomery County Council awarded the Mihran Mesrobian house in Chevy Chase with an historic designation.
Washington-area architect Mihran Mesrobian, who was born in 1889 and died in 1975, designed the house in 1941 as his family's personal residence. The home is on Connecticut Avenue and was designed in the Art Moderne style. The home is still owned by a member of the Mesrobian family.
Caroline Mesrobian Hickman, an historian and granddaughter of the architect, prepared some of the documentation and told council members during an earlier public hearing of the importance of the Art Moderne style.
The whitewashed brick home "is a striking anomaly among the traditional, revival style residences that line Connecticut Avenue and side streets of Chevy Chase," according to the Maryland-National Capital Park and Planning Commission.
"We are so pleased to see the County Council approve this exceptional property for historic designation," said Planning Director Gwen Wright. "This house has represented Mihran Mesrobian's legacy in the Washington area since it was built, and we are glad we can help to preserve that."
According to the Montgomery Planning Department, Mesrobian and his wife, Zabelle "wanted a modernist residence. It was the only house he designed for himself and served as his residence for nearly thirty-five years."
According to the Art Deco Society of Washington, D.C., the two-story home is surrounded by a red brick wall. Some of its features include two cast stone urns of fruit atop columns in the entryway, a recessed entrance and two high chimneys.
In 2017, the house was listed in the National Register of Historic Places. With the local designation added, it will have a higher level of protection that would require the Historic Preservation Committee to review designs for any major exterior changes.
The council agreed to the designation at its Nov. 10 meeting, following a study by the Montgomery Planning Historic Preservation Office and approved by the Montgomery Planning Board.