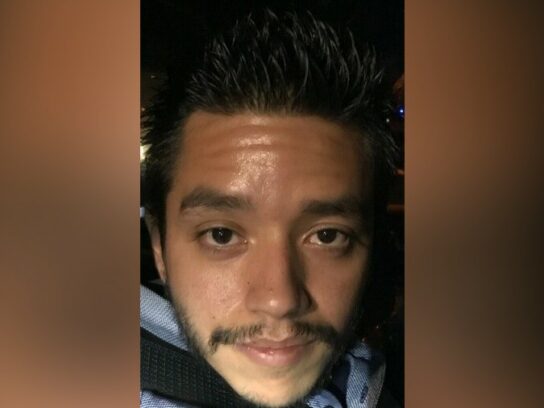 30 year old Jose A. Obando-Segura, of Magellan Avenue in Rockville, is charged for the October 2 burglary of the Chevy Chase United Methodist Church.
The incident took place around 11:00 p.m. Surveillance cameras caught Obando-Segura allegedly breaking the glass on the front door of the church at 7001 Connecticut Avenue in Chevy Chase.  For the next 45 minutes, the suspect destroyed glass windows, an outdoor lamp, planters, and a glass sign.  The suspect stole a flag and ransacked classrooms. Surveillance video captured the suspect eating food and bottled water found in a donation bin.
Montgomery County Police released the surveillance video to the public and other law enforcement agencies. Rockville City Police provided MCPD investigators with the suspect's identity.
On October 28, officers served Obando-Segura, who was being held at the Central Processing Unit on an unrelated charge, with a criminal warrant on charges of second-degree burglary, malicious destruction of property, and theft.
Church employees reported the damage to be approximately $10,400.
Previous post
Chevy Chase Pastor Says Suspect Vandalized Church Grounds, Memorial Garden