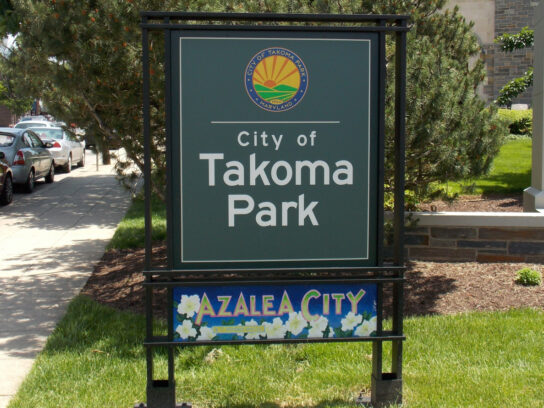 The Takoma Park City Council is holding two public hearings on Wednesday, April 28 to discuss the proposed FY22 tax rate and budget. At the hearings, the city will propose to increase real property taxes.
For the tax year beginning July 1, 2021, the estimated real property assessable base will increase by 1.9%, equivalent to a base increase of approximately $48 million. If the City of Takoma Park maintains the current tax rate of $0.5397 per $100 of assessment, real property tax revenue will also increase 1.9%, resulting in $262,358 in revenue.
The proposal also states that real property tax rates would need to be reduced to $0.5295 in order to fully offset the effect of increasing assessments and maintain the constant yield tax rate. According to a press release, the city is considering not reducing the real property tax rate enough to fully offset the increasing assessments.
Instead, the city is proposing to adopt a real property tax rate of $0.55 per $100 of assessment. This tax rate is 3.9% higher than the constant yield tax rate and would generate approximately $528,635 in additional revenue.
The proposed FY22 budget can also be viewed online.
The meetings will start at 7:30 p.m. on Zoom and will be open to the public. Residents interested in attending can register online and sign up to testify at the meeting.
Individuals with questions about the hearing can call 240-723-0437. Comments can also be sent to clerk@takomapark.gov in advance of the meeting.