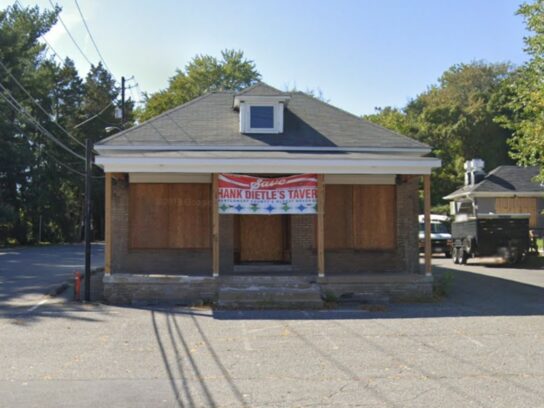 Hank Dietle's Tavern, which has remained closed since a serious fire in 2018, announced Thursday that its liquor license was approved by Montgomery County Alcohol Beverage Services (ABS).
"We're getting #001 back!" Tavern owners wrote on Facebook. The establishment on Rockville Pike opened in 1950 and had liquor license number "001." MyMCM reached out to ABS to confirm that the license was approved and is awaiting response.
On Valentine's Day 2018, the tavern sustained a major fire, caused by discarded smoking materials left on the front porch, according to County Fire and Rescue Spokesperson Pete Piringer. He said damages cost $500,000 and no one was injured. According to Hank Dietle's website, customers rallied to save the bar. A Go Fund Me was created and others organized a benefit concert to launch reconstruction.
"Thanks to their tireless efforts and many fans who contributed, the roof was repaired, the porch rebuilt, critical electrical work done, and interior walls rebuilt," the website says. "Building on their efforts, three devotees of the historic tavern teamed up to complete work on the interior, recreate our beloved 'Hank Dietle's Cold Beer' sign, and get the institution rolling again."
Owners hope to reopen this spring, the site says.
[hr]
Previous Post: