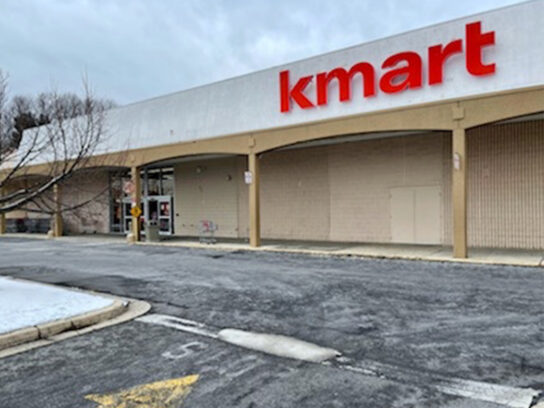 It's the end of an era for two retail stores in the Silver Spring area.
The Kmart in Aspen Hill and the Sears in White Oak are closing permanently. Both Sears and Kmart are owned by Transformco.
The announcement about Kmart was made on the store's local Facebook page on Jan. 28: "We were gearing up to bring you another season of Kmart fun, but unfortunately that was not in the cards for us this go around."
https://www.instagram.com/p/CK4uyncgD7d/
A store employee told MyMCMedia it will likely close in mid-April but by then there might not be much merchandise available to purchase because the store will be starting a liquidation sale.
The Aspen Hill Kmart was the last remaining Kmart in Maryland.
According to Forbes, the Sears in White Oak is one of 10 Sears locations across the country set to close sometime in the next week.
There was a time when Sears was a retail giant, but in 2018, the company filed for bankruptcy and has been closing stores around the country ever since. Forbes reports that the White Oak Sears closed its lower level right before the pandemic hit because of a decline in recent years.
https://www.instagram.com/p/CK4yuJwrHIV/
In December 2019, the Sears at Lakeforest Mall closed permanently. There is still a Sears Outlet located in Westfield Wheaton Mall. The store opened in 1966, according to Forbes.
MyMCM reached out to a spokesperson for Transformco for comment on the Kmart and Sears closings but did not receive a response.