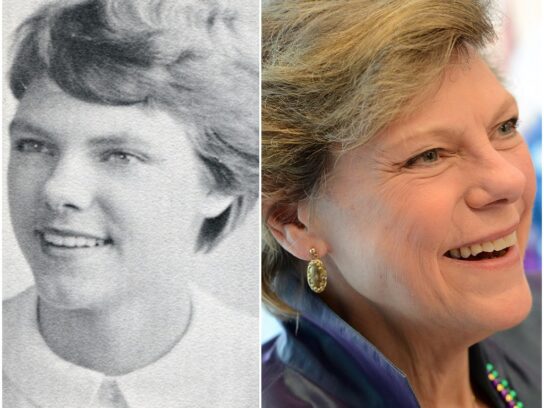 The loss of trailblazing journalist Cokie Roberts is certainly felt in Montgomery County.
She may have been born in Louisiana, and both parents served in the U.S. House of Representatives. She lived in the county for more 67 years. In 1960, she graduated from the all-girls Catholic school Stone Ridge School of the Sacred Heart in Bethesda.
Roberts lived on Bradley Boulevard, and she and her husband Steve were married at the house. Eventually, they purchased the house and their children, Lee and Rebecca, were married there, too.
Montgomery Community Media has had the privilege of getting to know Cokie and Steve Roberts over the years, and we've had the opportunity of interviewing Cokie Roberts on many occasions.
Here's a look back at the work we did with Cokie Roberts:
Cokie Roberts was an Advocate for Community Media
Cokie Roberts was a fierce advocate of local news and community media. In 2018, MCM awarded Roberts with the EPIC Chairman's Award.
At the award ceremony, here's what she had to say about the importance of public media organizations like MCM.