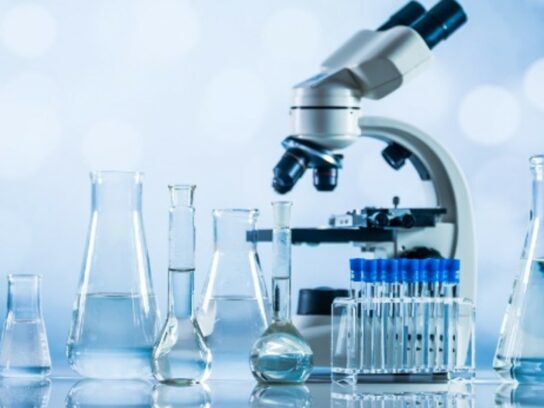 A global biotechnology company announced Thursday that it has signed a lease and is expanding to the Traville Gateway campus in Rockville.
Horizon Therapeutics signed a long-term, full-building lease and will be the first tenant at the Alexandria Center at Traville Gateway. Work already has begun on their building, which will be the company's primary East Coast research, development and technical operations hub. The building will be 192,000-squre-feet.
Upon hearing the news, Councilmember Andrew Friedman tweeted, "This exciting addition builds on our reputation as one of the fastest growing life sciences communities in the nation, coupled with an unparalleled local talent pool."
He also tweeted, "We welcome Horizon's commitment to science and compassion as it works to transform the lives of individuals suffering from rare autoimmune, severe inflammatory, and rheumatic diseases."
Tim Walbert, chairman, president and CEO at Horizon, wrote in a news release, "With this new facility we are more than quadrupling our current Maryland footprint and creating a hub that will support job growth, drive our company's continued efforts to develop new medicines for patients with rare, autoimmune and severe inflammatory diseases and meet the needs of our expanding pipeline. We look forward to expanding our presence in Maryland and appreciate the support from local, state and federal officials who recognize the economic and community value of the life science industry."
Horizon has 1,800 employees throughout the world.
This will be its third office in Maryland. The others ones are at 1 Medimmune Way in Gaithersburg and on Research Boulevard in Rockville.
County Executive Marc Elrich said he was thrilled. "The mission and work of Horizon make them a natural fit for Montgomery County, and we stand ready to make them feel welcome in Rockville. Horizon's move to the county is another point to show that Montgomery County is the home for life sciences in the region, and we are excited to continue our work to bring more companies of Horizon's caliber to the region."
Councilmember Sidney Katz tweeted, "I am so pleased that Horizon Thereputics will be locating their East Coast hub in Montgomery County & @Rockville411."
Governor Larry Hogan called the announcement "exciting news," noting, 'It is a testament to our outstanding business climate and wealth of resources that we have seen so many life sciences companies expand and add thousands of new jobs in our state in recent years.'"
Today, it was announced that Montgomery County will welcome yet another biohealth company, @HorizonNews! This exciting addition builds on our reputation as one of the fastest growing life sciences communities in the nation, coupled with an unparalleled local talent pool.

— Councilmember Andrew Friedson (@Andrew_Friedson) January 6, 2022
NEWS: Today we announced the significant expansion of our research and development and technical operations footprint through a new state-of-the-art, 192,000-square-foot facility in Rockville, Maryland. Learn more about our new East Coast hub: https://t.co/6Kfb03psAR. pic.twitter.com/IgeWkdsxTb

— Horizon (@HorizonNews) January 6, 2022