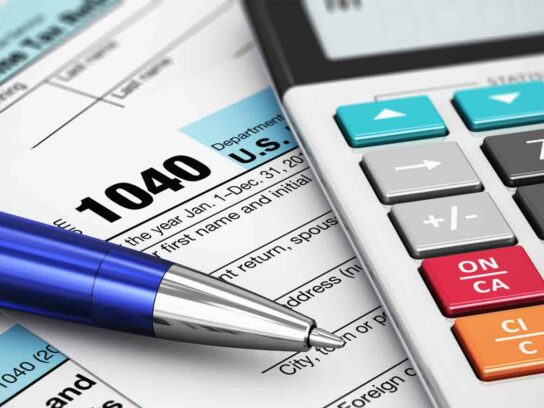 The current health crisis is expected to leave a mark for years to come. Comptroller Peter Franchot says in addition to prioritizing the safety of Marylanders, the financial health of our economy should also be protected. New measures are in place to ensure that residents can have a sense of relief during this time of uncertainty.
MyMCMedia spoke with Comptroller Peter Franchot to get more details about what's being done.
Business owners are not required to submit Maryland Sales & Use Tax (SUT) for April until June 1st. According to a press release, businesses that have already submitted April SUT may request a refund of their payment by emailing taxpayerrelief@marylandtaxes.gov.
The filing and payment deadlines for individual and corporate income taxes has also been extended from April 15 to July 15, 2020. This extension applies for both state and federal taxes according to officials.
A press release states that fiscal and calendar year filers with tax years ending January 1, 2020 through March 31, 2020 are also eligible for the July 15, 2020 payment extension. The due date for March quarterly estimated payments have also been extended to July 15.
Click here for more information.
Filing your taxes on paper and looking for a refund? File BY APRIL 10 or file electronically as we will temporarily stop processing paper Income Tax Returns on April 15. The filing deadline has been extended until July 15. #COVID19 #MDTaxes https://t.co/Fr1y1F3UVv

— Comptroller of Maryland #ShopMD (@MDComptroller) April 7, 2020
Scam artists are doing their best to take advantage of you during these stressful times, so more than usual, stay aware and stay informed to protect you and your family. https://t.co/NP0fFoqUeR

— Comptroller of Maryland #ShopMD (@MDComptroller) April 8, 2020
🚨 REMINDER 🚨

➡️ Individual filing + payment deadlines have been extended to July 15
➡️ Business-related filing + payment deadlines extended to June 1
➡️ Businesses who paid their March Sales and Use Taxes may request a refund

Questions? TaxHelp@MarylandTaxes.gov pic.twitter.com/o11oYkU37J

— Comptroller Peter Franchot (@peterfranchot) March 25, 2020