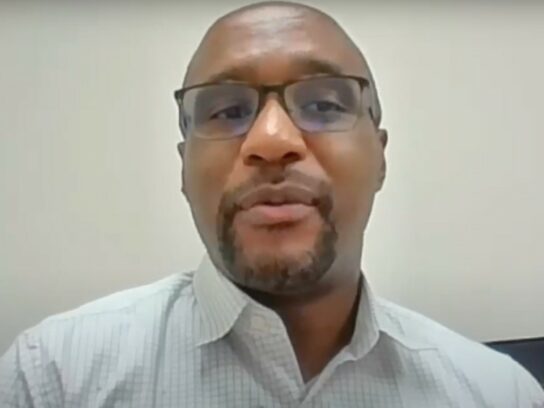 As schools and students prepare to begin the new year, a decision as to whether nonpublic schools may welcome students into their classrooms appears fluid.
On Wednesday, County Health Officer Dr. Travis Gayles issued an amended directive, which doubled down on his earlier decision that nonpublic schools could only teach virtually until at least Oct. 1. His new directive came soon after Governor Larry Hogan took the teeth out of Gayles' directive by issuing an emergency order Aug. 3 against Gayles' decision.
Therefore, some private and religious schools announced they were holding classes in their buildings at the start of the school year.
Meanwhile, several parents and private schools signed onto a lawsuit that was filed Aug. 3 in U.S. District Court, claiming Gayles exceeded his authority when he directed all private schools to remain virtual until at least Oct. 1.
Neither the county council nor Executive Marc Elrich have any power concerning Gayles' directive as Gayles is a state employee, explained Council President Sidney Katz.
"It is my understanding the council does not have a role in the directive," Katz said. "This is not something that the county council can vote on. We have no authority."
Elrich's executive order concerning what can or cannot be open at this time doesn't mention non-public schools, Katz noted.
Robert Neall, Maryland Department of Health Secretary, issued a memorandum Thursday to "all local health officers," which includes Gayles.
"At this time, it is the health policy of the State of Maryland that non-public schools not be closed in a blanket manner. Instead, local health officers are encouraged to use their authority as delegated to them by Governor Hogan's Executive Order of April 5 (No. 20-04-05-02) as well as statutory and regulatory authority, to carefully evaluate the facts and circumstances of each individual school and their proposed COVID-19 response plan."
Gayles' has stated previously that his decisions are based on COVID-19 metrics and trends from both Montgomery County and nearby jurisdictions.
Through a county spokesperson, Gayles declined to comment further. "Because this is in litigation, we cannot make any comment," wrote Mary Anderson, public information officer at the Montgomery County Health and Human Services, in an email to Montgomery Community Media.
Attorney Timothy Maloney, who filed the federal lawsuit, said that since Gayles' did not evaluate invidual schools, as Neall wrote, he is "in direct subordination. I think it's clear, he is insubordinate to the state."
In Gayles' amended directive, nonpublic schools are not permitted to open "until Oct. 1, 2020, or until rescinded, superseded, amended, or revised by additional orders."
The directive states that, "County officials continue to base their public health decisions on data and the data and science and at this point, the data does not suggest that in-person instruction is safe for students, teachers and others who work in a school building. There have been increases in transmission rates of COVID-19 in the State of Maryland, the District of Columbia and the Commonwealth of Virginia, particularly in younger age groups, and this step is necessary to protect the health and safety of Montgomery County residents."
The directive also notes that his order does not apply to programs licensed or regulated by the Maryland Office of Childcare.
Neall's memorandum noted that all schools "be provided with the individualized opportunity to determine how they are able to comply with the federal and state COVID-19 guidance to reopen safely and protect students and staff. Those determinations should be made in close consultation with the affected schools and local health departments with Maryland Department of Health guidance."
Many nonpublic schools have scheduled virtual meetings with parents or posted notices on their websites about their current plans, several of which had already announced plans to welcome students into their buildings but no longer are.