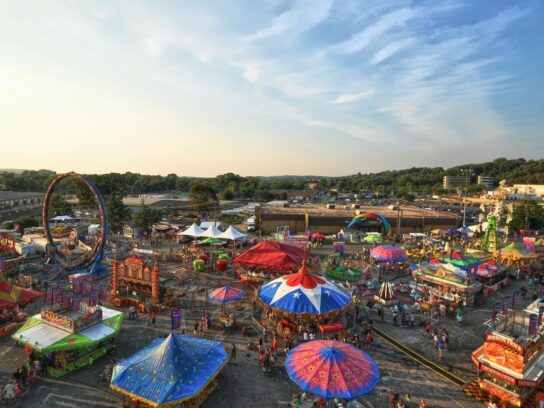 The 139th Maryland State Fair, which was expected to run between Aug. 27 and Sep. 7, will be cancelled due to COVID-19, organizers announced in a Facebook statement Aug. 5.
The event brought more than 500,000 visitors last year. This marks the second time the fair has been cancelled in its 142-year history; the event was also cancelled during World War II.
"This decision was not made lightly," said Maryland State Fair General Manager Andy Cashman in a statement Wednesday. "We have diligently tracked information, trends and options for dealing with these unprecedented public health issues. We thank our supporters, exhibitors, vendors and fair patrons for allowing us the time to work through the complexities that surround this decision."
Amid COVID-19, several popular Maryland summer events have been cancelled to prevent infection. Earlier this year, both the Montgomery County Agricultural Fair and the county's Fourth of July celebrations were cancelled due to the pandemic.
Despite the cancellation, junior livestock shows will continue, closed to the public.