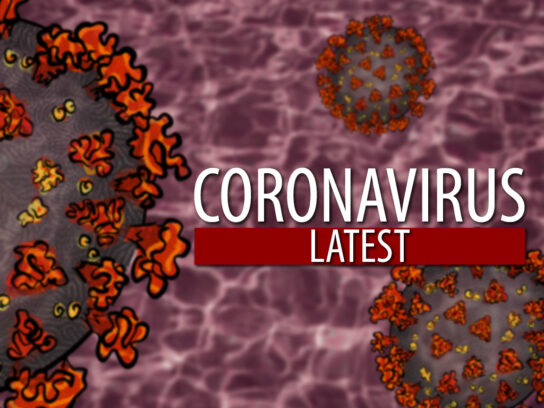 The number of Montgomery County coronavirus cases has increased to 164, according to figures the state Department of Health released Thursday morning.
There were 93 cases on Monday morning, which increased to 107 on Tuesday and 127 on Wednesday.
As of Thursday morning, there are 580 confirmed cases in Maryland, up from 423 on Wednesday. Gov. Larry Hogan said Thursday's number shows the largest one-day increase in state cases.
The State of Maryland now has 580 confirmed cases of #COVID19—an increase of 157 new cases, which is by far the largest one-day increase to date. There are more than 1,200 confirmed cases in the National Capital Region—in Maryland, Washington, D.C., and Virginia.

— Governor Larry Hogan (@GovLarryHogan) March 26, 2020
Montgomery County has the highest number of Maryland's cases – 164 which accounts for 28% of the state total – and Prince George's County has the next highest total with 101 cases as of Thursday morning.
Of the total Maryland cases, 132 have been hospitalized and 23 have been released from isolation.
Government and health officials emphasize that the number of confirmed cases will grow as more residents across the state are tested.
The Maryland Department of Health announced Tuesday the state's fourth death as a result of coronavirus. Health officials said the victim was a Prince George's County resident in his 60s who suffered from an underlying medical condition.
Maryland's third coronavirus death was reported on Saturday, March 21. The Montgomery County resident was a woman in her 40s who suffered from underlying medical conditions.
The second coronavirus death in the state was reported Friday, March 20. The Baltimore County resident was in his 60s and he had underlying medical issues.
The State's first coronavirus death was reported Wednesday, March 18. The patient was a Prince George's County man in his 60s who suffered from an underlying medical condition.