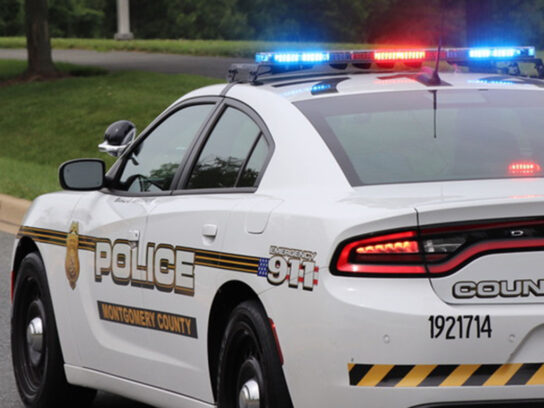 Montgomery County Councilmembers are seeking applicants for the county's Policing Advisory Commission. Applications are due by 5:00 p.m. on June 19, 2020.
Signed into law in December of 2019, the goal of the Policing Advisory Commission is to improve the council's oversight on the Montgomery County Police Department while aiming to strengthen the relationship police have with the community. The Commission will advise the council on a variety of topics, including recommended policies, policing matters, and information on best practices.
According to a county press release, the Commission is unlike a public oversight commission or public review board because it will not investigate or prosecute complaints against officers. It is designed to review the policing guidelines that the department and officers abide by, and will examine policy issues through data. While improving the council's oversight role, the Commission's overall goal is to help prevent problems from happening, according to county leaders.
The Policing Advisory Commission consists of a three-year term, and 13 public members. The County Council will appoint nine of the members, and the County Executive will appoint four members. Two of which will be youth members, one under the age of 25 and one between the ages of 26-35. A county press release says that the police chief, or a designee, and the president of the Fraternal Order of Police, or a designee, will serve as ex-officio members. Click here for more details.
The Council is accepting applications for membership on the County's Policing Advisory Commission. Applications are due by 5 p.m. on June 19.
For instructions on how to apply, see below: pic.twitter.com/PaYR1U7DOw

— Montgomery Council (@MoCoCouncilMD) June 4, 2020