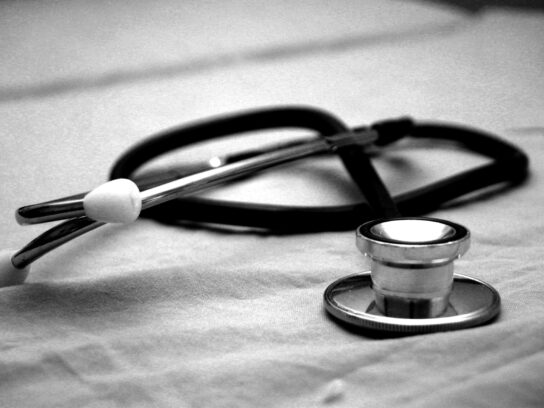 On Tuesday, the Montgomery County Council unanimously passed a special appropriation of $3 million in funding to assist primary medical care and dental providers that are struggling financially, according to a press release.
Today the Council unanimously approved a special appropriation of $3 million to help meet the medical and dental needs of County residents. This funding was initiated by Councilmember @albornoz_gabe.

👀➡️Read more: https://t.co/xSasNPnZSJ pic.twitter.com/URa1qpRSY5

— Montgomery Council (@MoCoCouncilMD) July 21, 2020
The current global pandemic has created significant financial issues for many of the area's independently owned medical and dental providers. Montgomery County's press release states that the Commonwealth Fund reported that, across the country, visits to ambulatory practices declined by 60% from March 1 to early April. By mid-May, the number of patient visits "were still approximately one-third lower than before the pandemic." The press release also cites a poll by the American Dental Association which found that "nationally 19 percent of dental practices had closed due to the pandemic and 76 percent were only seeing emergency patients."
Members of the county council, such as President Sidney Katz, believe it is imperative to aid struggling medical and dental care providers. "In this unprecedented time of need, the health and well-being of our residents is paramount. We must support our medical and dental providers so that they can continue to contribute to the healing of our County," said Katz.
The council's newest special appropriation will meet this goal with $3 million in funding. According to the press release, $2 million in earmarked funding will create a grant program meant "to assist independent primary care medical and dental providers who serve county residents and are struggling financially due to office closures and reduced patient visits caused by Covid-19." The Department of Finance will administer the program.
$500,000 will be granted to the Department of Health and Human Services, with the purpose of supporting Montgomery Cares community clinics and aiding those communities "that have been disproportionately impacted by Covid-19," such as communities of color. The remaining $500,000 "would be allocated for grants to provide additional access to healthcare by expanding telehealth or supporting medical innovations with a focus on reducing disproportionate health outcomes," states the press release. The maximum amount in grant funding will be $25,000 per provider and $50,000 for direct financial support.
Councilmember Gabe Albornoz, chair of the Health and Human Services Committee, anticipates that the special appropriation will significantly impact the standard of care provided to Montgomery County residents and the functions of community clinics. "It is imperative that we support our primary care medical and dental practices to ensure that they remain stable during this pandemic. If many close at the same time, it will have a devastating impact on our public health infrastructure," stated Albornoz. "This innovative component will help make certain that we provide increased holistic and improved care to County residents. We are also fortunate to have community clinics perform essential services in this arena, and we must support these efforts during this critical time."