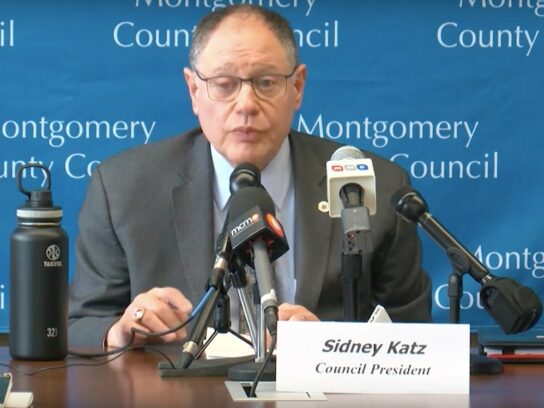 Montgomery County Council President Sidney Katz met with media today to talk about pressing issues for the council.
He discussed the pedestrian, bicycle and traffic safety town hall that took place at Wheaton High School on Sunday. About 200 people attended the town hall to suggest ways to reduce pedestrian and bicycle accidents in the county.
At the presser, Katz said creating safe and walkable communities is a top priority for the council. He said councilmembers will continue to work with residents and transportation experts to figure out how to improve pedestrian safety.
The entire press conference may be watched, here.