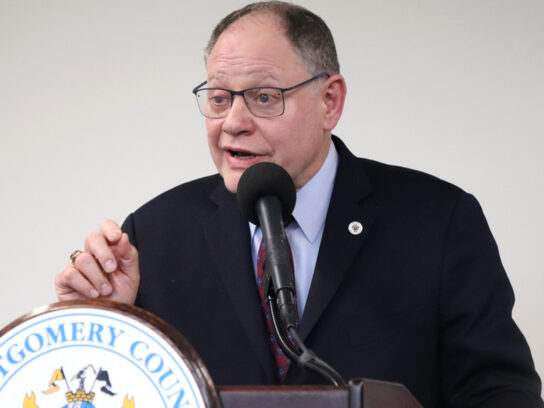 Montgomery County Council President Sidney Katz is hosting a series of online business briefings about the economic challenges due to the Covid-19 public health emergency. The next online briefing takes place Friday, May 8 at 12:30 p.m.
Small Business Navigator Judy Stephenson and Assistant Chief Administrative Officer for Economic Development Jerome Fletcher joined Katz for the first briefing which was held Friday, May 1. The topics discussed during that meeting included how small businesses are surviving this economic downturn, and ways to help business owners access local, state, and federal assistance during this pandemic.
Benjamin Wu, president and CEO of the Montgomery County Economic Development Corporation, and Bart Yablonsky, owner of Dawson's Market in Rockville will join Katz at Friday's briefing. Katz will provide an update on the County's efforts to support local businesses, and participants will discuss what local businesses are doing to help the County weather the storm of the Covid-19 public health crisis and what the needs of the local business community will be going forward.
"The Council and the County government are working hard during this difficult time to support local businesses," said Council President Katz. "I'm a proud former small business owner. I know that local businesses are the backbone of Montgomery County's economy."
Residents may register for the briefing and submit questions by email to Councilmember.Katz@montgomerycountymd.gov. The Zoom call information will be sent by email. Questions will also be accepted during the question and answer portion of the briefing.
Previous Post
Council President Katz Hosts Business and Economic Development Briefing