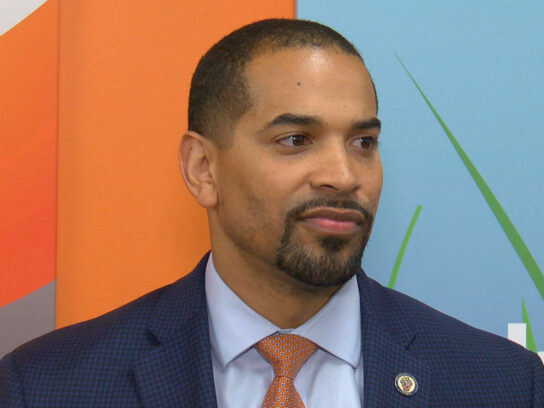 Montgomery County Councilmember Will Jawando announced today that he will host a daily virtual story time for younger children who are at home while schools are closed due to the coronavirus pandemic.
Parents and children will be able to join these virtual story readings on Councilmember Jawando's Facebook page, where the sessions will be streamed live.
Jawando begins the reading sessions Wednesday at 11:30 a.m.
"I love reading to my children: it educates them, fosters their imagination, keeps them engaged and takes their mind off of other things," said Councilmember Jawando. "During this public health crisis, I think it is critically important to keep our young people engaged, and to help our parents who might be having to make big adjustments to their lifestyles and work schedules to look after their young children. I hope this will be a way for us to come together and deepen our sense of community during a difficult time."
All Montgomery County Public Schools are closed until March 27 as Montgomery County and the State of Maryland respond to the spread of the novel coronavirus COVID-19. As of Tuesday morning March 17, there were 57 cases reported in Maryland, including 24 in Montgomery County. Parents can visit this page for information about meal sites serving breakfast and lunch for students. For more information on the County's efforts to maintain public health and safety during this global pandemic, click here.