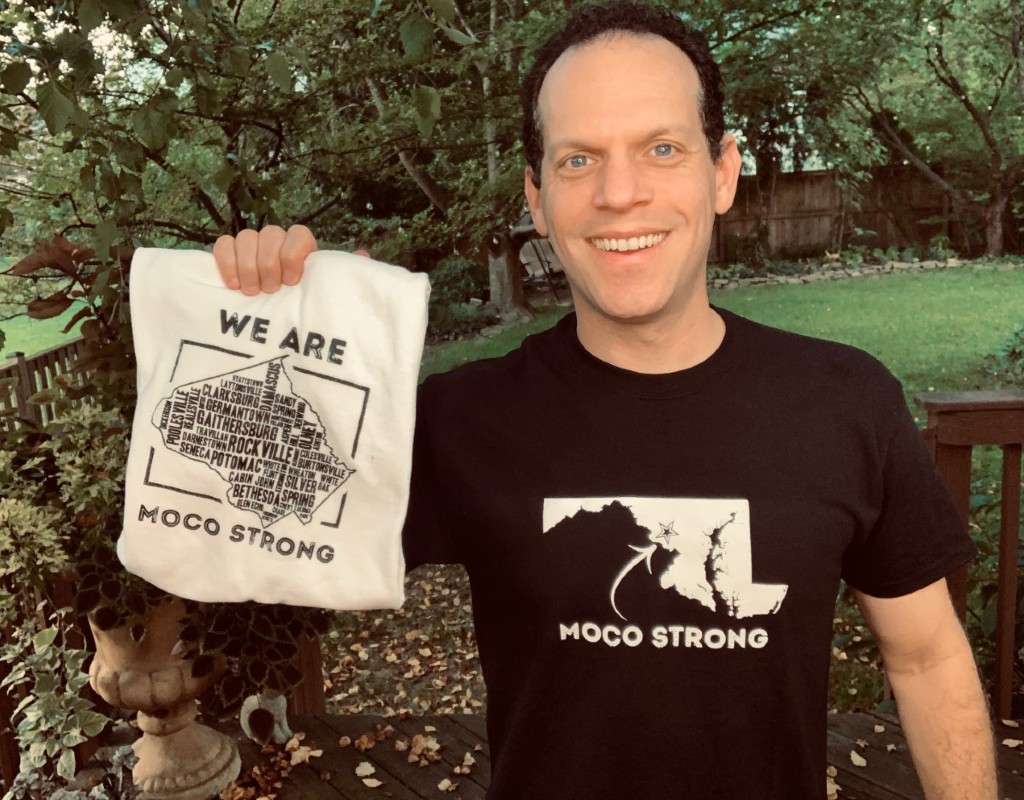 Councilmember Glass Designs, Sells 'MoCo Strong' T-Shirts
Wanting to help those who have been hardest hit by the global pandemic, Councilmember Evan Glass designed two T-shirts displaying a MoCo Strong logo.
"We are all in this together, and for me that means we are MoCo Strong. We are one strong community," Glass said.
All proceeds from the sales of these two t-shirts will be split between The Collaboration Council, Identity Inc., and IMPACT Silver Spring, he said, noting that these community-based groups "provide extracurricular activities for underserved youth – most of whom are Black and Latino."
The at-large councilmember praised the organizations for being "on the front lines of community service, helping many of the most vulnerable residents in Montgomery County."
The shirts can be purchased for $17.50 each online at Sports Extra in Rockville. The black shirt has MoCo Strong written in white. The white shirt bears the name of all the towns in the county.
"We are so appreciative of councilmember Glass' support for low income youth in our community who have been so adversely impacted by the covid 19 pandemic", said Jayne Park, executive director of IMPACT Silver Spring, in a statement to Glass. "The disproportionate impact of Covid on communities of color, coupled with the heightened racial unrest, highlight both the importance and relevance of IMPACT's work to advance racial equity and justice."
"We are proud to be working with Councilman Glass, Identity and Impact Silver Spring on this endeavor. We recognize that only by joining together can we ensure that our community thrives as it should," said Collaboration Council Executive Director Elijah Wheeler.