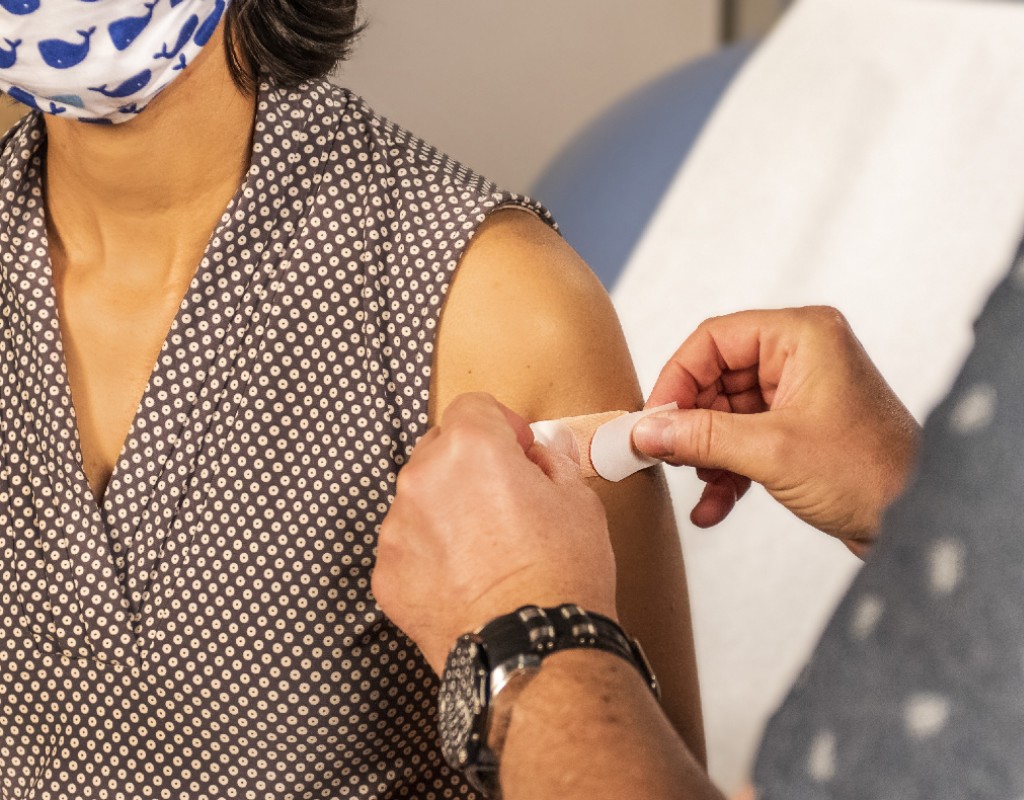 Councilmember Rice: 'Trust The Vaccine. Please Get It.'
Not only are the number of new coronavirus cases dropping steeply among Montgomery County residents, the vaccines are showing they are effective. Ninety seven percent of the recent cases in Maryland are arising in unvaccinated people, according to Montgomery County Health Officer Dr. Travis Gayles
Also, Gayles noted that 89% of hospitalizations and deaths related to COVID in Maryland are occurring amongst unvaccinated residents.
The great majority of people in Montgomery County are fully vaccinated with at least 75% of the people receiving at least one dose, Gayles told county councilmembers Tuesday morning. When the number of county residents who are 12 years and under are removed from the statistics as they are not yet eligible for the vaccine, 80% of residents are vaccinated, he said, adding, "We celebrate this."
Noted Councilmember Craig Rice, "Trust the vaccine. Please get it."
There are 200,000 residents who either are not getting vaccinated or are too young to receive the vaccine, Gayles said.
Although the county and state are closing some of the bigger vaccination centers, councilmembers still are working on ways to have more people vaccinated. They are even looking into incentives, Councilmember Hans Riemer said.
Gayles also noted that almost all the cases in Maryland stem from the Alpha, or United Kingdom, variant and not the more contagious Delta variant.
In the past month, there have only been 225 new coronavirus cases in Montgomery County, Gayles said. "If you recall, we had days were we had more than 225 cases," he said to the councilmembers.
In the past five days, there have been no COVID patients in the intensive care units of area hospitals, according to Dr. Earl Stoddard, county emergency management director.
However, he said, hospitals beds in the area are still filling up. This is not a new problem, Stoddard said, noting that the state has a formula for determining how many hospital beds there are in each department of each hospital, relying on such information as number of medical personal working in a particular department.
The number of hospital beds can change from day to day, depending on staffing, he said, adding that a bed may be empty but not available if there aren't the right specialists to help the patient.
The lack of bed space due to insufficient number of doctors in behavioral sciences is partly to blame for the lack of bed space for those experiencing mental health crises.
"It's definitely an issue. It's getting worse," he said.
Councilmember Sidney Katz proposed that a council committee meeting be held in the near future to see what can be done to increase the number of hospital beds available in the county.