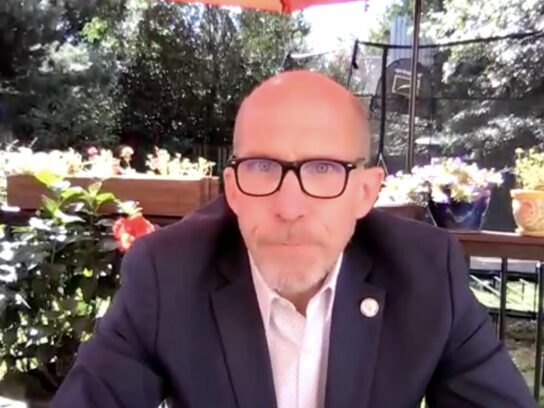 Members of the Montgomery County Council want County Executive Marc Elrich to support "Viva White Oak," a major development project in the area.
They reference a Washington Business Journal article quoting Elrich's skepticism of the project. In a statement Monday, Council President Tom Hucker, Vice President Gabe Albornoz, and Councilmembers Andrew Friedson, Sidney Katz, Nancy Navarro and Hans Riemer said they were "deeply disappointed" by Elrich's continued opposition to the plan.
"Viva White Oak is a vital opportunity to bring a vibrant live-work-play community to White Oak and to bolster our position as a leading biotech and life sciences hub," Hucker said during a virtual media briefing Monday. The project plans to bring commercial development and thousands of residential units to the White Oak area between Adventist HealthCare White Oak Medical Center and Food and Drug Administration (FDA) headquarters. In their statement, councilmembers said Viva White Oak's developer plans to begin the first phase of the project early next year.