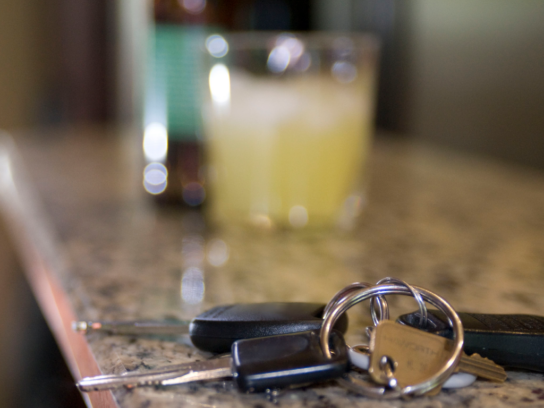 In light of April being National Alcohol Awareness Month, Montgomery County's Department of Alcohol Beverage Services (ABS) launched a "Pause Program" in partnership with spirits manufacturer Brown-Forman. The program encourages residents to "pause" and make responsible decisions when buying drinks to-go. 
During the COVID-19 health crisis, the Montgomery County Board of License Commissioners approved a temporary resolution allowing restaurants to sell alcohol to-go. The resolution requires that the alcohol be sold in a sealed container for off-premises consumption. It also requires customers to purchase a meal with the alcoholic beverage.  
As part of the program, ABS will distribute 20,000 branded stickers for lids or sides of to-go drinks. Those stickers say "Pause until you get home — please do not open or consume while driving." ABS will provide the branded stickers to restaurants that are approved to sell alcohol for off-premises consumption, off-premise licensed businesses and their own county-operated retail stores. The stickers will be given to businesses free of cost.  
"This is a great opportunity to remind the public and community at-large that alcohol to-go must be consumed at home, not while walking around town and never while driving," said ABS Acting Director Kathie Durbin in a press release. "We want to keep our communities safe while helping businesses thrive in a time of need."