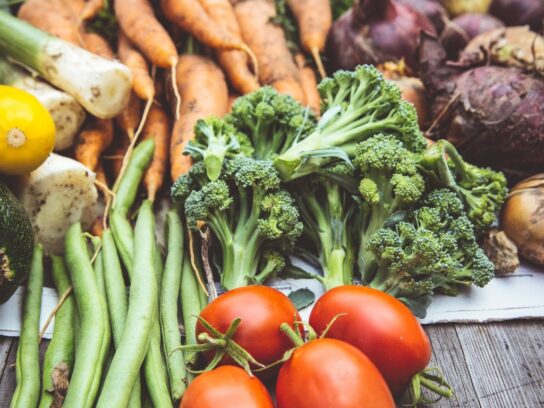 Montgomery County awarded $1,126,100 to 28 local food assistance providers to expand their work into hard-to-reach communities during the global pandemic.
These grants are designed to support community nonprofit purchases of refrigerators and freezers, shelving and space enhancements, vehicles, forklifts, hand trucks, computers and software, as well as repairs to existing infrastructure. These purchases will enable the non-profits to expand their ability to store and transport larger quantities of shelf-stable and cold-stored food and are estimated to increase community-wide capacity for food assistance distribution and delivery to over 31,000 households, according to a news release from the county.
"I am proud to be part of a community where our nonprofit and faith-based organizations work tirelessly to ensure our residents have access to nutritious and culturally appropriate food, especially during this national pandemic," County Executive Marc Elrich said.
The money comes from the federal CARES Act, the Community Food Rescue mini-grants program and the newly-launched Food Security Fund at the Greater Washington Community Foundation.
Montgomery County Office of Emergency Management Director, Dr. Earl Stoddard commented on the grant funding for local food security efforts during Elrich's weekly virtual media briefing on Wednesday:
Nonprofit organizations were eligible to apply for up to $85,000. The organizations receiving grants, ranging from $1,075 to $85,000, include:
Adventist Community Services of Greater Washington, Inc.
American Diversity Group
Bethesda Cares
Caribbean Help Center, Inc
Chinese Culture and Community Service Center, Inc.
Clifton Park Baptist Church
Damascus HELP Inc.
Guru Gobind Singh Foundation
Indonesian American Association
Islamic Center of Maryland
Kingdom Fellowship African Methodist Episcopal Church
Kings & Priests Court International Ministries Inc.
Liberty Grove United Methodist Church
Manna Food Center
Meals on Wheels of Takoma Park and Silver Spring
Montgomery County Muslim Foundation
Nourish Now Inc
Rainbow Community Development Center
Shepherd's Table
Small Things Matter
So What Else, Inc.
Southern Bethany Baptist Church
Camillus Church Food Pantry
The Living Legends Awards for Service to Humanity
The Salvation Army
Up 2 Us Foundation
Vietnamese Americans Services, Inc.
Women Who Care Ministries
"Food insecurity is currently being experienced by more residents in our community than ever before," according to Council President Sidney Katz. "So many of our neighbors are feeling the instability caused by the health crisis in so many ways. It is incumbent upon us to provide culturally appropriate food to those in need and these funds will do just that. I want to thank all of the nonprofit and faith-based organizations who are forging partnerships to reach out to the communities hardest hit by the pandemic."
Grants went to those organizations that formed partnerships to better service certain communities and provide culturally diverse food access services.
This COVID-19 Emergency Food Assistance Provider Capacity Building Grant is a partnership between the Montgomery County Department of Health and Human Services (DHHS), the Montgomery County Food Council (MCFC), the Healthcare Initiative Foundation (HIF) and the CouGreater Washington Community Foundation.