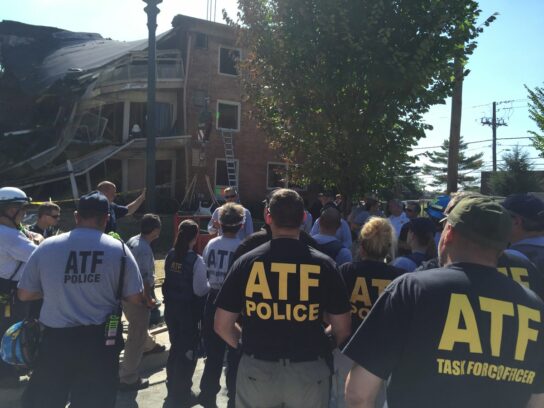 Montgomery County Council will hold a public hearing Tuesday afternoon on a bill that is designed to replace indoor mercury service regulators more quickly. This is the device that has been blamed for causing the explosion and fire at Flower Branch Apartments in Silver Spring that resulted in the deaths of seven people, injured dozens and dislocated many more.
When an indoor mercury regulator does not work properly, gas can build up and cause an explosion and fire, Council President Tom Hucker explained during a news briefing Jan. 25.
The Aug. 10, 2016 accident was "entirely preventable," Hucker said, which is why he wants to make sure all indoor mercury service regulators are replaced at properties in the county. Washington Gas has agreed to replace the regulators but has told the county that some of the regulators were installed so long ago, they do not have records on their locations.
The proposed bill would require landlords whose buildings still have these regulators to schedule appointments to have them replaced right away and also to keep their tenants informed that they are living in buildings with these regulators and when they are scheduled to be removed.
Hucker called the county's role in bringing landlords and Washington Gas together to expediate the work "a perfect function of government." He noted, "It's in everyone's interest to get these replaced."
Kieran Prospere, who has lived in the Flower Branch Apartments since prior to the fire, said the bill "will definitely save lives," adding, "We have to hold these utility companies responsible."
Prospere said he lives directly across from the building that was leveled during the explosion and that "my wife still suffers from nightmares from that."
Also speaking at the briefing was Matt Losak, executive director of Montgomery County Renters Alliance, who praised the bill, adding that responsible landlords should not need this legislation.
Related Post
Four Years After Flower Branch Fire, Work Still Needed To Prevent Another Tragedy