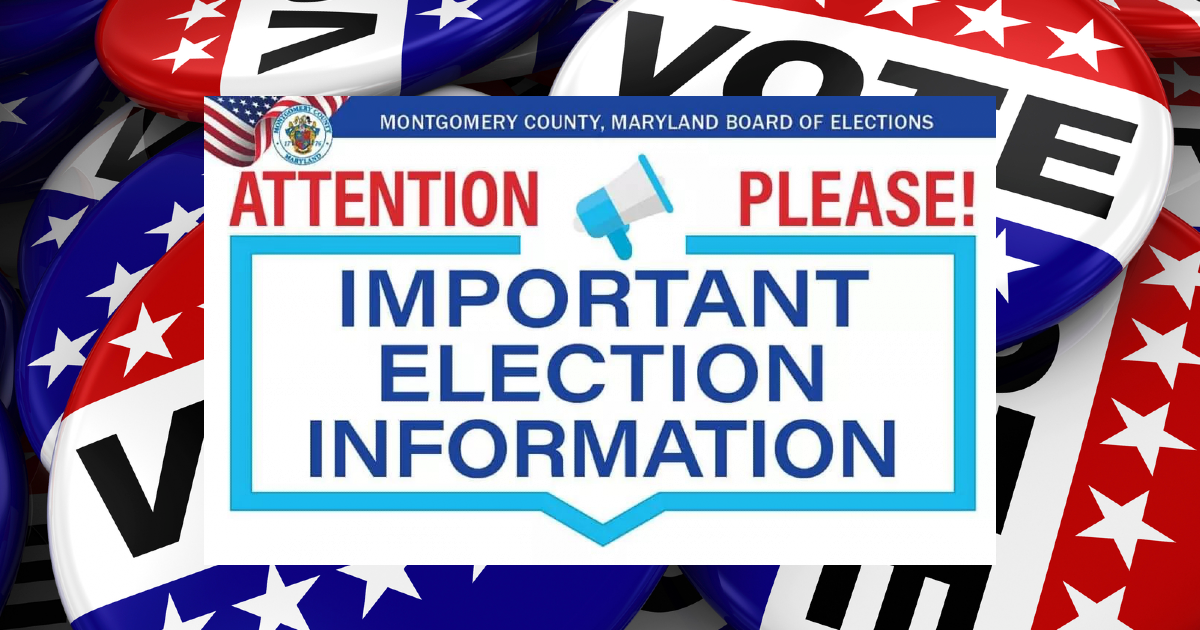 County Board of Elections Strongly Recommends Vote-By-Mail Option
The 2020 General Election process will have a different look compared to previous years due to the COVID-19 health crisis. The Montgomery County Board of Elections is providing information to help make voting as easy and as safe as possible for residents on November 3.
During his press conference on July 22, Governor Larry Hogan said the upcoming election would "be an all-of-the-above election with the most choices possible." Meanwhile, on Tuesday, Montgomery County Council called for the general election to be held primarily by mail in Maryland and urged Gov. Hogan to change course on in-person voting.
Montgomery County Board of Elections Public Information Officer, Dr. Gilberto Zelaya says the county has a challenge finding election poll workers due to COVID-19. This means that voting precincts could be consolidated, which can lead to longer lines at some polling place locations in the county. Zelaya added that residents are recommended to vote-by-mail.
"Montgomery County highly recommends that voters don't wait until the State Board of Elections mails the vote-by-mail application…you could do that today, and it actually helps our staff to process the request as opposed to being inundated with let's say…half-a-million requests to vote-by-mail in October. Please don't procrastinate," said Zelaya.
MyMCMedia spoke with Dr. Zelaya regarding the vote-by-mail process and other options and how they're expected to work:
2020 Presidential General Election Dates:
Early Voting: October 22, 2020 – October 29, 2020
8:00 a.m. to 8:00 p.m.
Election Day: November 3, 2020 7:00 a.m. to 8:00 p.m.
APPLY TO VOTE BY MAIL TODAY! 🗳
Your Health, Your Voice, Your Vote…

1) 💻 Online: https://t.co/LjH4G64l01

2) 📲 Cellphone: Text VBM to 77788

3) 🖨 Mail application or by fax (240-777-8560): https://t.co/mByp3G3hUS

4) ☎️ Call the Board of Elections: 240-777-8550 pic.twitter.com/hrrjNQRsKh

— MontgomeryMDVotes (@777Vote) July 28, 2020