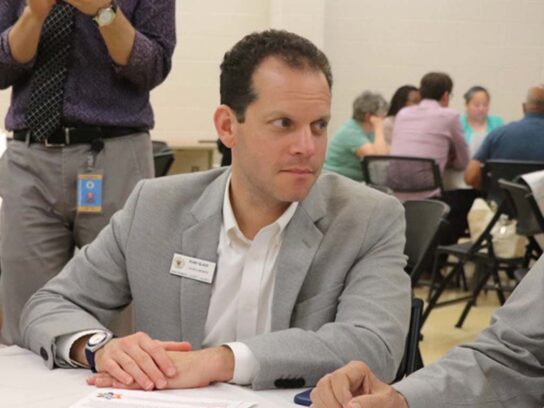 The Montgomery County Council introduced legislation to provide emergency eviction and housing programs with $2 million at their virtual meeting on Tuesday. The legislation is sponsored by the entirety of the council, and was "spearheaded" by Councilmember Evan Glass, according to a press release from the council.
The programs would provide rental subsidies to low and moderate-income families during the COVID-19 crisis, who are less likely to be financially stable than homeowners, according to the staff report accompanying the bill. A survey in 2018 conducted by the Urban Institute found that one-in-five renters did not have $400 readily available if needed for unexpected costs.
The legislation would also provide assistance to families who were not beneficiaries of the The Coronavirus Aid, Relief and Economic Security (CARES) Act. The CARES Act provides funds to families that received federal aid before the health crisis, but not low-income families who are eligible to receive aid but did not apply for or receive it. Receiving such benefits would not disqualify families for other, permanent federal or state aid or subsidies.
The legislation requires County Executive to establish eligibility, create an application process, and create a maximum benefit per family. The subsidies would be managed by the County's Department of Health and Human Services.
The Council also sent a letter into County Executive Marc Elrich requesting and expansion of guidelines for rental assistance programs, as well as guidelines for landlords to provide renters with a six month transition period for renters to meet payment obligations after the end of the state of emergency.