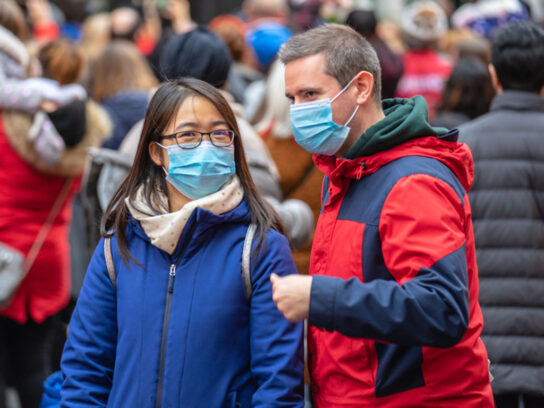 The Montgomery County Council introduced legislation to fund two programs aimed at providing the community with opportunities to purchase and procure face coverings on April 16. The two programs would provide a total of $350,000 to purchase the masks for local businesses and residents, according to a press release from the county council.
The first program would provide $100,000 to the Montgomery County Economic Development Corporation's Local Production Fund. The Local Production Fund provides small businesses who can produce or manufacture personal protective equipment with funding to continue to expand their operations and increase production of these materials.
The funding, matched with $100,000 from the MEDC itself, would help address the shortage of personal protective equipment like face coverings, the press release said. 
The second program would provide $250,000 for the county government to purchase personal protective equipment and distribute it to essential workers and vulnerable residents. 
The county would use the funding to purchase reusable and washable face coverings and distribute them to essential county employees, vulnerable residents in senior and long-term care facilities, residents in affordable housing communities, and other essential and vulnerable populations. 
On April 18, an executive directive from Gov. Larry Hogan requiring all Maryland residents to wear face coverings in retail and public spaces went into effect. 
The full Council sponsored both appropriations which were initially proposed by Councilmembers Hans Riemer and Gabe Albornoz. The Council will hear public testimony on the legislation on on April 21.