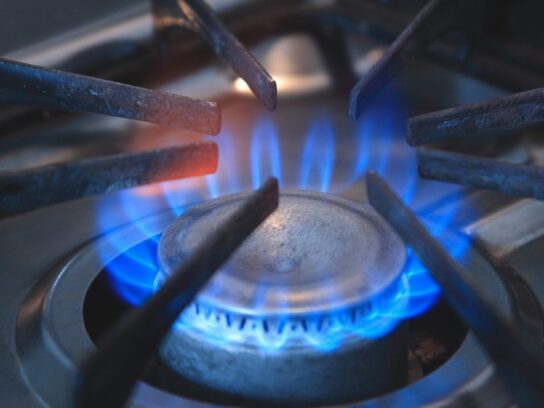 While Montgomery County isn't asking residents to get rid of their gas stoves, it certainly isn't recommending them either.
A bill that was passed in December 2022 requires that all new construction as of Dec. 31, 2026 use electric power without gas-powered equipment. The goal is to eliminate the use of fossil fuels and bring the county closer to its climate change goals.
Former Councilmember Hans Riemer said at the time of the bill's passage, "Fully electric buildings are less costly to operate over the life cycle of the building and healthier for indoor air quality since they do not produce carbon monoxide and nitrogen oxide as byproducts, pollutants that have been shown to contribute to asthma in children and disproportionately affect communities of color."
While not asking residents to get rid of their gas stove, as some across the country are doing, the county's website makes it clear that it hopes residents and building owners will think electric.
There even is a pledge residents can sign to "electrify everything." The pledge states, "By signing this pledge, I commit to choosing climate-friendly, clean, all-electric appliances and equipment when I renovate or upgrade my home."
The county also explains how residents can electrify their kitchen by using induction cooking. "A traditional electric stove uses a burner and radiant heat to cook your food. An induction cooking stove or range uses electromagnetism to cook food inside the pot or pan. Induction essentially cuts out the intermediate step of heating a burner and then transferring that heat to your pot or pan," the county's Department of Environmental Protection website notes.
According to that website, "induction cooking also eliminates harmful pollutants like nitrogen dioxide (NO2) that are emitted by gas stoves—even when they aren't being used!"
About five years ago, half of the county's greenhouse gas emissions came from buildings, and most of the buildings were powered by electricity and natural gas.
The U.S. Consumer Safety Product Commission, which is located in Bethesda, issued a statement concerning gas stove emissions. According to Chair Alexander Hoehn-Saric, "Research indicates that emissions from gas stoves can be hazardous, and the CPSC is looking for ways to reduce related indoor air quality hazards.  But to be clear, I am not looking to ban gas stoves and the CPSC has no proceeding to do so."
Instead, the CPSC is looking into strengthening voluntary safety standards for gas stoves," according to the statement.
Related Post
Council Sets Goal to Mandate All-Electric New Construction by December 2026