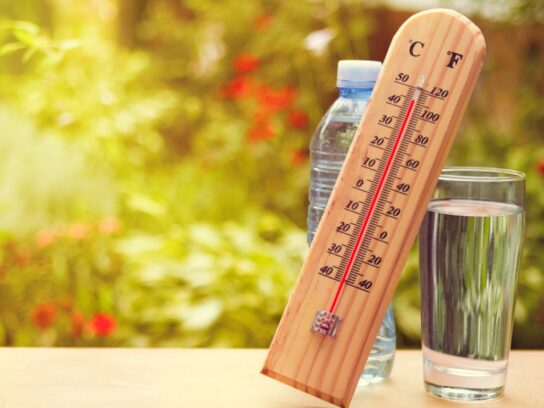 Montgomery County has extended the heat emergency alert, which began on Sunday, through Wednesday, July 22 at 6 p.m. Cooling centers will be open Wednesday afternoon.
A Heat Emergency Alert is declared when the heat index is forecast to be 105 degrees Fahrenheit or higher. The temperatures pose a health threat such as heat exhaustion and heat stroke.
Officials urge residents to try to stay indoors with air-conditioning. When outdoors, it is important to take extra precautions and to remember to drink plenty of water to stay hydrated and to take frequent breaks in a shady spot.
At any time during the heat emergency, anyone seeking shelter may use any Ride On Bus to cool down during service hours. The buses are available for free. More information is available on the bus schedule on the DOT website.
Certain County facilities are available as cooling centers. Masks are required at all times in the cooling centers and will be available if needed. Do not visit a cooling center if you have a cough, fever, or any other symptoms of illness.
There will be cooling centers at the following locations Wednesday from noon to 6 p.m.:
Pet owners are advised that it is illegal based on the county's ant cruelty laws to leave pets unattended in vehicles or outdoors during a county heat emergency alert. The Montgomery County Office of Animal Services provides safety information for pet owners.
Previous Posts:
COVID-19 Precautions Still Important During Heat Emergency, Stoddard Says
Stoddard Advises Residents About Staying Cool Under Heat Emergency Alert
Montgomery County Offering Cooling Centers to Help Combat Heat Emergency