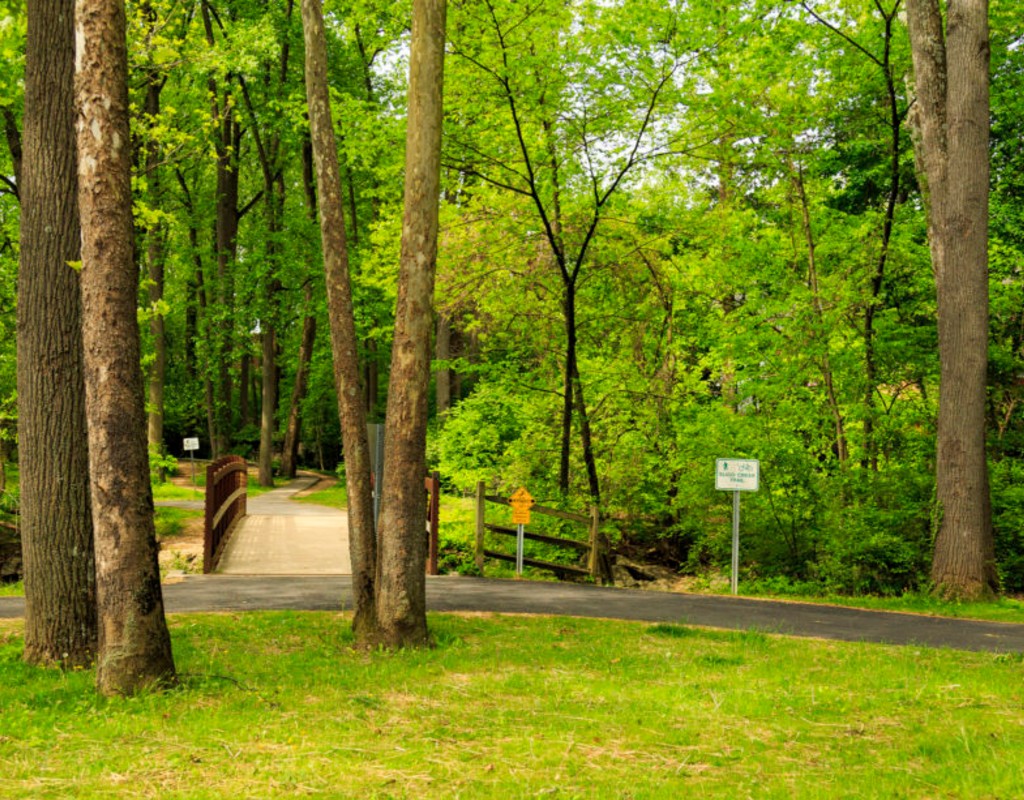 County Highlights Local Parks for Women's History Month
Montgomery Parks is highlighting five parks across the county to honor Women's History Month and International Women's Day on March 8. Each of the parks are named after local female leaders, scientists, farmers and educators.
The five parks include Caroline Freeland Urban Park in Bethesda, Edith Throckmorton Neighborhood Park in Kensington, Lois Y. Green Conservation Park in Gaithersburg, Opal Daniels Neighborhood Park in Takoma Park and Rachel Carson Conservation Park in Olney.
Caroline Freeland Urban Park is named for the first woman to chair the Maryland-National Capital Park and Planning Commission (MNCPPC). During Freeland's time in office, Montgomery Parks more than doubled in size.
Edith Throckmorton taught in Montgomery County Public Schools for 25 years and was president of the local chapter of the National Association of the Advancement of Colored People (NAACP) from 1962 to 1977.
Lois Y. Green Conservation Park was named after Green donated 250 acres of her property to MNCPPC 46 years ago. The park has four miles of trails in the northern part of the county.
Opal Daniels Neighborhood Park was named to honor Daniels' "exceptional merit" after serving on the Takoma Park recreation council for 40 years.
Rachel Carson was a scientist involved in sparking the modern environmentalist movement. Carson also published the book "Silent Spring," which was written from her home in Silver Spring in 1962.
More information on each of the parks and the leaders they are named after can be found on the Montgomery Parks website.
It's International Women's Day!

Rachel Carson Conservation Park honors local biologist Rachel Carson, whose book "Silent Spring" sparked the modern environmental movement.

Learn more: https://t.co/eHMVKOjKub.

Photo by Department of Agriculture, Flickr, CC PDM 1.0. pic.twitter.com/mxKIAy49dA

— Montgomery Parks (@MontgomeryParks) March 8, 2021