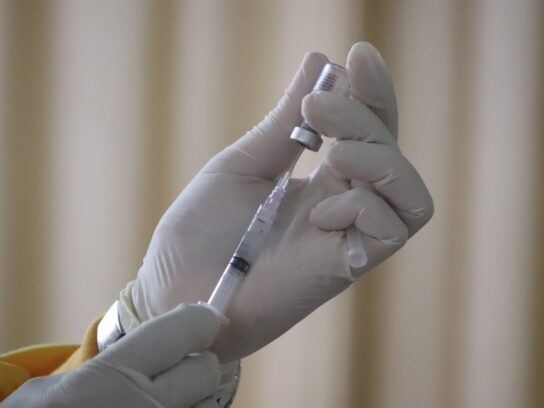 The Department of Health and Human Services (DHHS) released a preregistration survey for Monkeypox vaccination appointments. To access the survey click here, then select the section titled "How Can I Get a Monkeypox Vaccination?"
According to a Montgomery County press release that was updated on Aug. 8, Maryland has 182 confirmed Monkeypox cases with over 7,000 cases in the United States.
Due to vaccination limitations, restrictions are currently still in place.
Restrictions are limited to:
Known contacts who are identified by public health via case investigation, contact tracing and risk exposure assessments.
Presumed contacts who may meet the following criteria: (1) Know that a sexual partner in the past 14 days was diagnosed with monkeypox or (2) Had multiple sexual partners in the past 14 days in a jurisdiction with known monkeypox.
Ways that Monkeypox spreads include:
Direct contact with the infectious rash, scabs, or bodily fluids.
Respiratory secretions during prolonged, face-to-face contact or during intimate physical contact, such as kissing, cuddling, or sex.
Touching items such as clothing or linens that previously touched the rash or body fluids of an infected person.
Pregnant people can spread the virus to their fetus through the placenta.
To prevent getting Monkeypox, avoid direct contact with any individual who may have the disease. Continue to wash and sanitize hands, as well as wear masks when near those who are suspected of or are confirmed to have Monkeypox.
County public health officials have launched an online preregistration survey for MPX vaccination appointments, while the County has a limited supply of doses. Appointments are based on eligibility & vaccine supply & are not guaranteed.

Learn more ➡️ https://t.co/8j28KM2QAw pic.twitter.com/Ra9oLq6l68

— Montgomery County DHHS (@MoCoDHHS) August 6, 2022