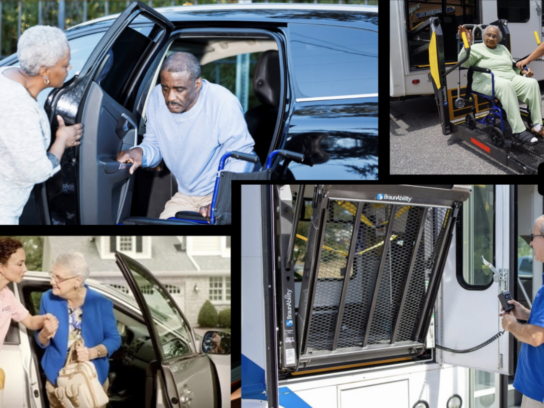 The Montgomery County Department of Transportation (MCDOT) launched two grant programs Tuesday designed to increase transportation services for vulnerable residents – amounting to $800,000.
The funding from the county's operating and capital budget aims to help disabled, senior and low-income residents gain better access to transportation. Eligible nonprofits will use the funding to create transportation assistance programs or enhance existing ones, according to a Tuesday press release.
Eligible nonprofits can apply for program funding between now and 5 p.m. on Dec. 28. The county will also hold an online information session for the grant program from 1:30 to 3 p.m. on Monday, Dec. 5. The information session will be recorded and publicly available. Interested applicants can learn more on the county grants webpage.
The funding can help purchase or retrofit wheelchair accessible vehicles, as well as purchase a vehicle to deliver food, clothing, medical supplies or other safety needs to the program's targeted users. Funding can also help with the cost of insurance for an accessibility-focused vehicle and costs associated with purchasing transportation service travel vouchers disabled, low-income and senior residents.
Montgomery County Executive Marc Elrich initially proposed $1 million in funding to establish accessible transportation grants. The County Council ultimately approved the $800,000 for the programs – with $640,000 allocated to capital projects and $160,000 for program operating expenses.
"We have to ensure that our most vulnerable community members are able to access the essential services they need across Montgomery County," Elrich said in a Tuesday release. "These new grant funds will allow nonprofits and our community partners to leverage their resources to reach an even greater number of residents."
Great news MoCo! @MCDOTNow has announced $800,000 in public transportation grants for seniors, disabled & low-income individuals! Nonprofits that provide accessible transportation for our community can apply here: https://t.co/ICSowehBvl

— Rep. Jamie Raskin (@RepRaskin) November 30, 2022