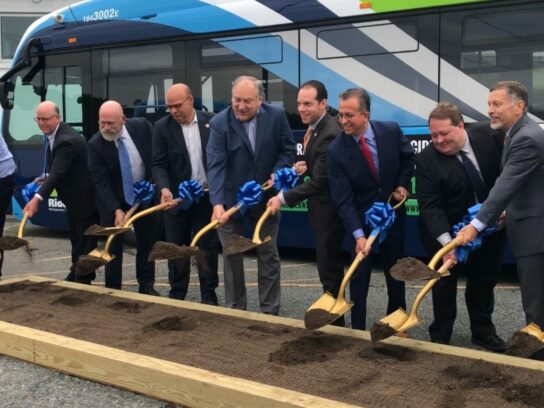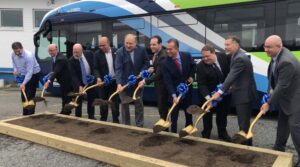 Montgomery County leaders broke ground on a new microgrid and charging infrastructure project that will enable 44 Ride On buses to transition from diesel power to electric.
Eventually, the Brookville Bus Depot in Silver Spring will support 70 electric buses, leaders said during a press conference at the location Thursday. The project is expected to be completed next spring and should be servicing new electric buses by 2023.
AlphaStruxure, an "Energy as a Service" company, will own and operate the project at no upfront cost to the county. The county will purchase the electricity created on an ongoing basis. The county plans to switch its entire bus fleet to a combination of electric and hydrogen power.
The new buses will reduce carbon emissions by 62%, according to the county. Leaders said residents living near the bus depot will also benefit because electric buses are quieter than diesel and a future canopy will muffle some noise.
The project will create more than 50 construction jobs, the county said. Last year, the county unveiled its first four electric Ride On buses. Montgomery County Public Schools (MCPS) is also set to replace 326 diesel school buses with electric buses over the next four years.
[hr]
Previous Post:
County Announces Electric Bus Charging Project in Brookville